Elizabeth Lookout, Budapest, Hungary
Have you ever stared at the top of a tower to a city that is not yours? I was thinking that our importance, our wealth, our power and appearance will be destroyed one day and only our kindness and memories remain.
But why not to be Nelson Mandela instead of being Gaddafi?
99% of people are dangerous to the world, There are so many things happening everywhere in the world. Fishes, for example, are fighting with each other, and the bigger fishes wins. Humans are not smaller or bigger, but money gives them power and can destroy everything, just like they have created weapons. The world is being destroyed by ourselves.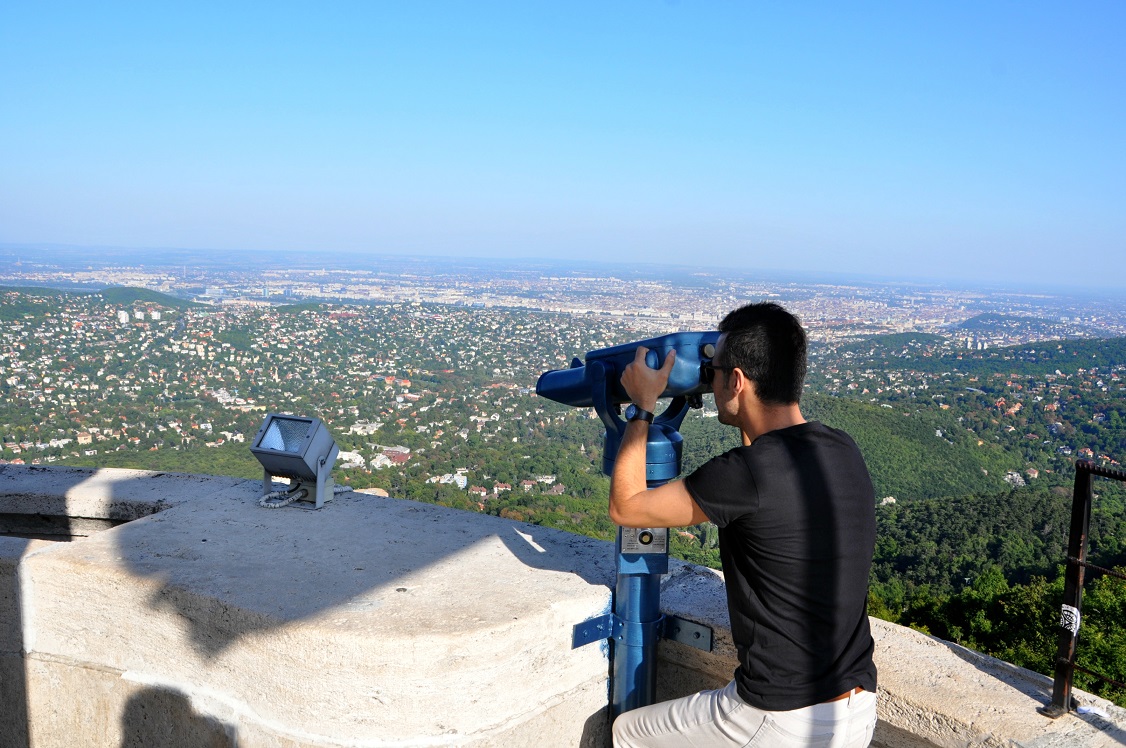 The Elizabeth Lookout:
Is a historic lookout tower on János-hegy above Budapest. Built in 1911, the tower was named after Empress Elisabeth, wife of Emperor Franz Joseph I. Frigyes Schulek was the architect. The tower is near Budapest's District XII, and may be reached from the Széll Kálmán tér of Budapest. At first, there was a low wooden platform, which was demolished. After that, Frederick Gluck had an idea, to raise a stone tower and then he started gathering investors for the project. Budapest city approved the project in 1907 and Schulek Frederick received the commission to build the tower. The construction started in 1908 and Paul Kluczinger was the construction manager. The tower was built from haraszti limestone. The lookout named after Queen Elizabeth, who visited the mountain in 1882.