Hungary: We Can Be Peaceful
One day I had a fantasy to find a new and unknown place. I turned back to humans, world and myself. All my defeats have depressed me in life, love failures, financial failures and academic failures. I hate wars, not only wars, I hate the ice and distance between people. I've sometimes watched some movies, read books, arts that had a very high impact on me. I thought to myself why an American should hate me as a Persian? I read some books, some news, and most of all I chatted with the world, I found a lot of virtual friends from all of the world. And finally I realized that the media had a very bad effect on our minds. It was impossible to live, I could NOT continue my life.
I wanted to fight against this stereotypes, against the distance between humans. The first thing I experienced was friendship with myself. And I started inviting all the virtual friends to the place where I lived. Even those who I didn't know, like Viktoria and Zoltan. I did this for about a year, I saw how people are happy and match together! I became friend with most of the main nationalities, and I can say that all nationalities can be peaceful, I'm sure Israelis and Palestinians can love each other, just if they close their eyes and open a third eye to a new world.
After making Third Eye project, I began to travel around the world, and invited various people to take this poster with me. I have had many good experiences behind some bitter experiences of rejecting the idea, which was definitely due to their fears. One of the sweetest experiences was sharing this idea at Viki and Zoli's wedding, which I always take pride in.
After all these bitter and sweet conflicts and experiences, after dealing with thousands of people on the roads, I can say with full confidence: open your third eye to a new world, WE CAN BE PEACEFUL, don't you think so?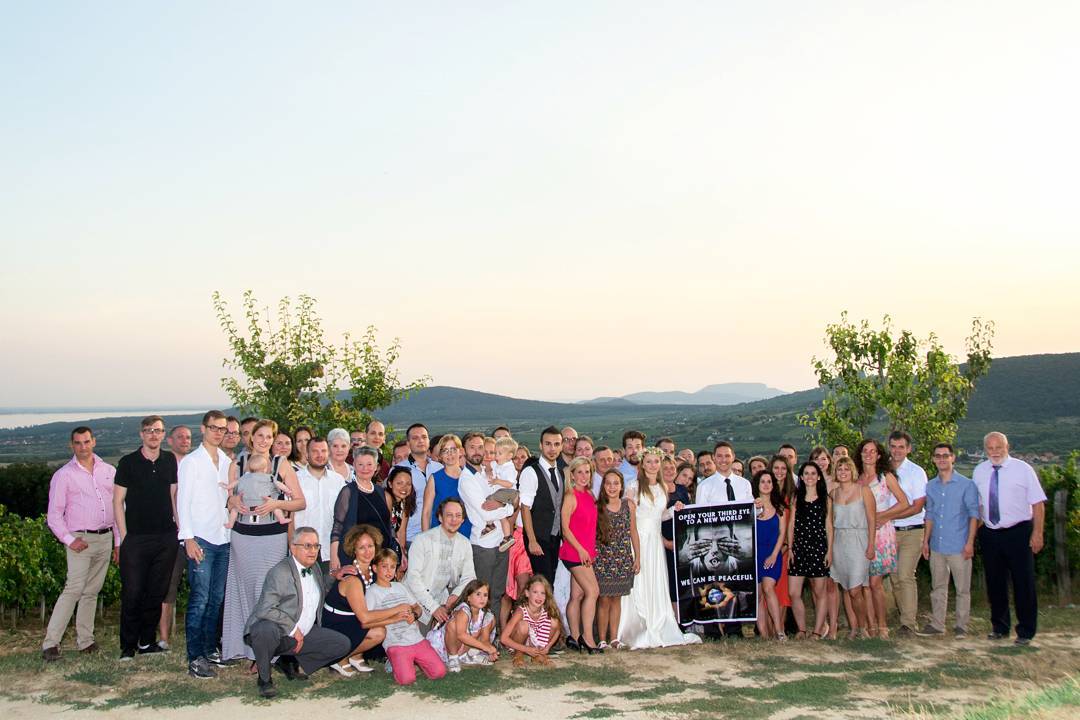 Photo taken at: Hungary