Iran: Land of Loneliness
Photographer: Vahid Takro | Model: Carrie
We turned Iran into ruins, made our hearts as stones. We separated love from our hearts, and replaced hatred in it. Every day, we broke the hearts of each other, and made the disloyalty as the largest pillar of our culture. We no longer experienced deep love in our veins, we don't respect others anymore. We never make any sense in our relationships. We lost love in our existence. We were the victim of their political ideologies, we learned ignorance from them. and became a walking dead, and only looking for wealth and lust.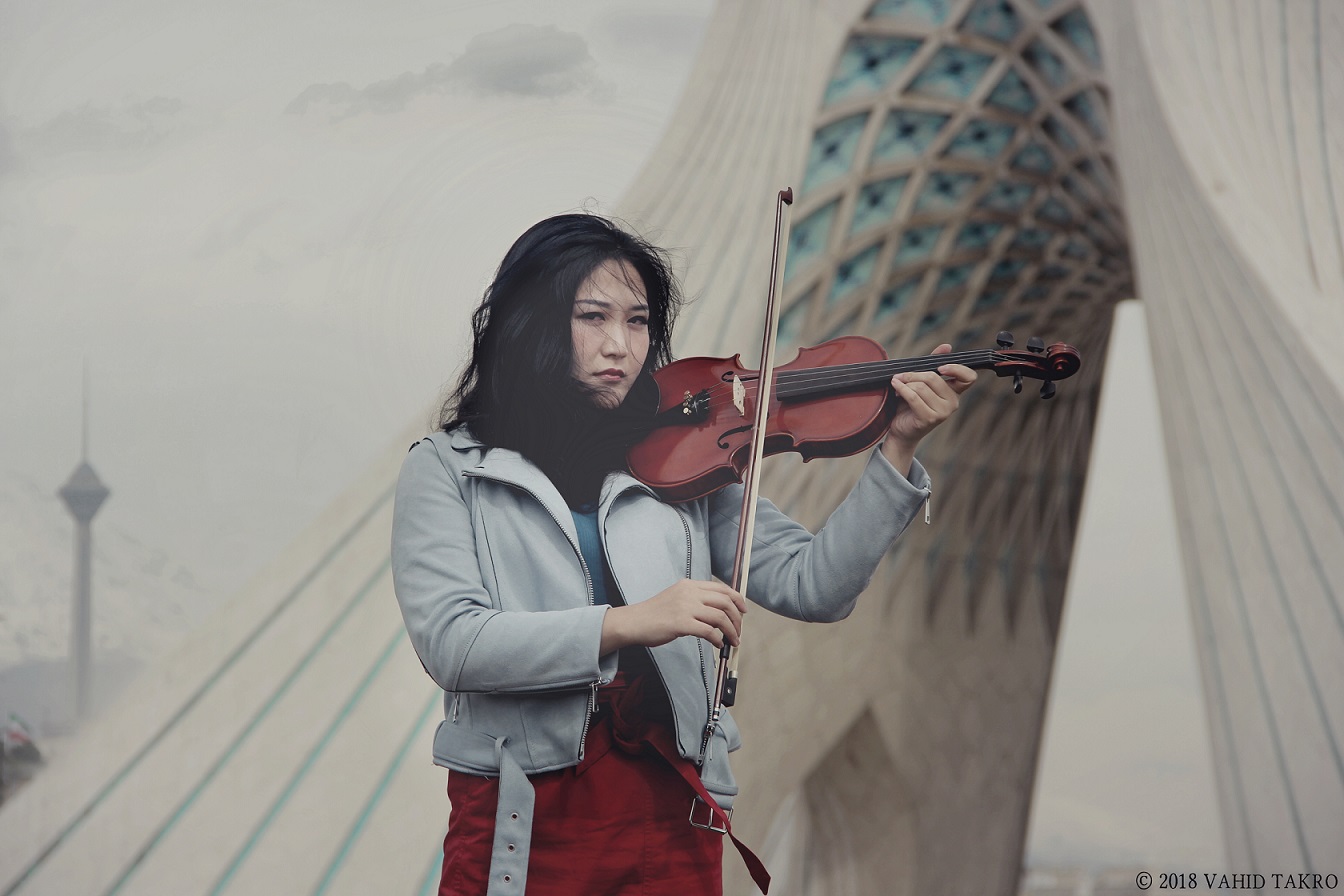 We were separated from the beginning, girls/boys, women/men, sisters/brothers … we did not understand each other. We grew up with their own ideas, they didn't allow us to choose, did not let us to be selected, did not let us to understand love.
We understood the meaning of everything in a wrong way, the cinema and national television of Iran, showed that men are proud with their surgeried nose, quilted shirts and ironed hairs, with stubble on their face behind a luxury car, the meaning of masculinity is misunderstood to women. Women whose feelings are suppressed from childhood and should be hidden under the cover of men's eyes.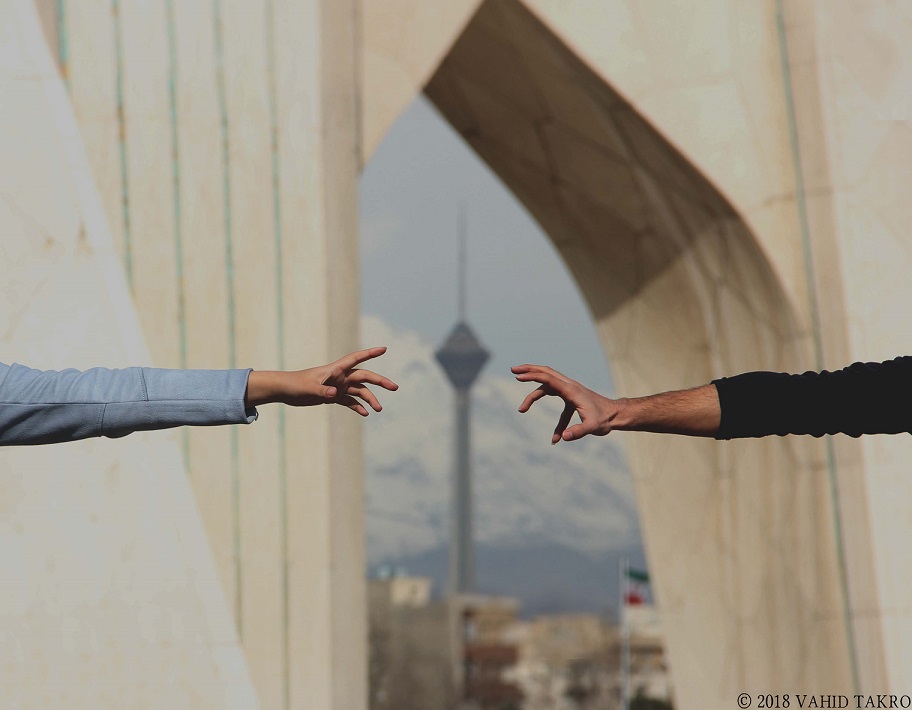 They separated us.
Televisions and the virtual world, technology and the world of communications cut off our communication. We were lost among the skyscrapers, we who once died for each other, are no longer going to meet each other. Everything went hand in hand to separate our hands. We should again take our hands, caress each other, write letters… paper letters.
We should not let the skyscrapers scratch our hearts, we should not let the world of emptiness and greed to separate our hands. We should not abandon one another in the midst of this corrupt world, we can break down all human-made things so that we can hold each other's hand again … We must leave the bitter past, not our own hands … This is not the solution. We can start over again, restore our feelings, we can again rebuild a love foundation in our heart which was stricken by earthquake … we can build our own love and live with it only if we want … I want, and I'm sure you want it too … We wait for each other.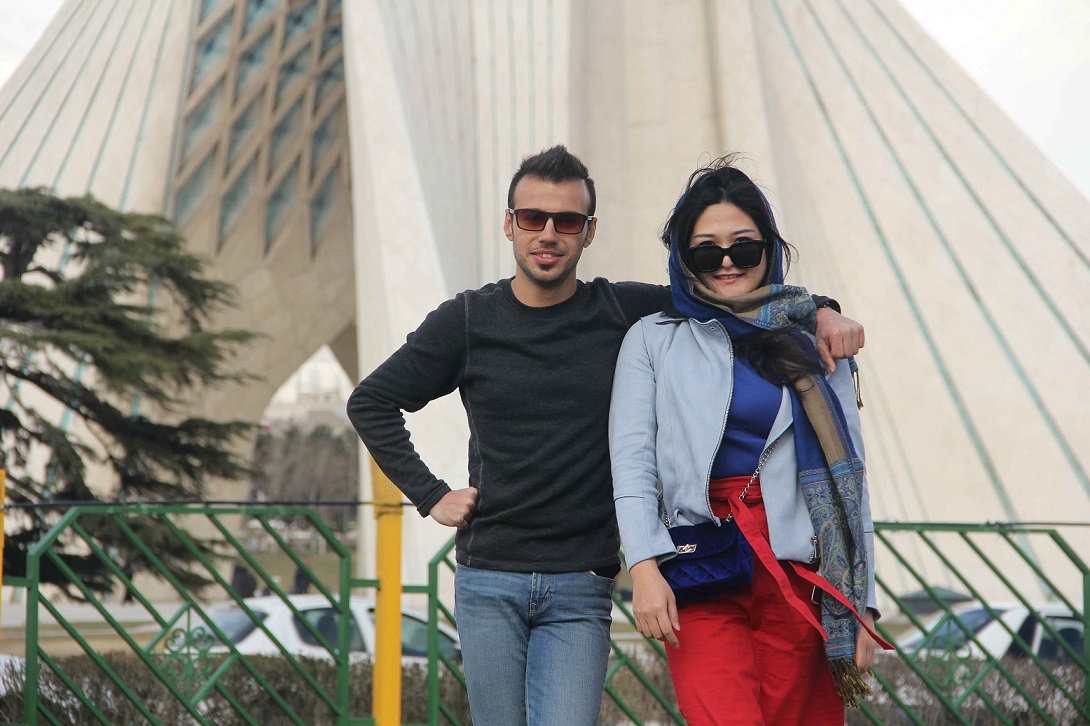 We are also alone in our thoughts, we all think of our dreams. And if we are a woman and live in an antisecular and antifenminism country like Iran, we will see a man in our dreams as a saving angel who we're still waiting for. In fact, feminism doesn't mean getting women's rights back from men, but it makes sense in terms of the equalization of rights of these two sexes.
I had to portray this thinking. I used a friend, Carrie, as a model for this project. Carrie is a Chinese traveler who lives in Australia. She is also a pilot, writer, university professor, entrepreneur, photographer and model who traveled to more than 107 countries alone, including Iran.
I believe that tourists can change the world; they can see the hidden realities of a society by seeing the various nationalities and their comparisons in the mind, and they can bring it not only to the image, but also to the words. War and economy, human constraints continue to make humans feel rich and lustful, but in Iran, in addition, the anti-feminist thoughts that people sometimes don't know much about, have a lot of impact on this reality that I'm discussing in my projects.