Exploring Sevastopol: Walking in the depths of war.
Sevastopol is one of the classic sieges of all time. The city of Sevastopol was the home of the Tsar's Black Sea Fleet, which threatened the Mediterranean. The Russian field army withdrew before the allies could encircle it. The siege was the culminating struggle for the strategic Russian port in 1854–1855 and was the final episode in the Crimean War.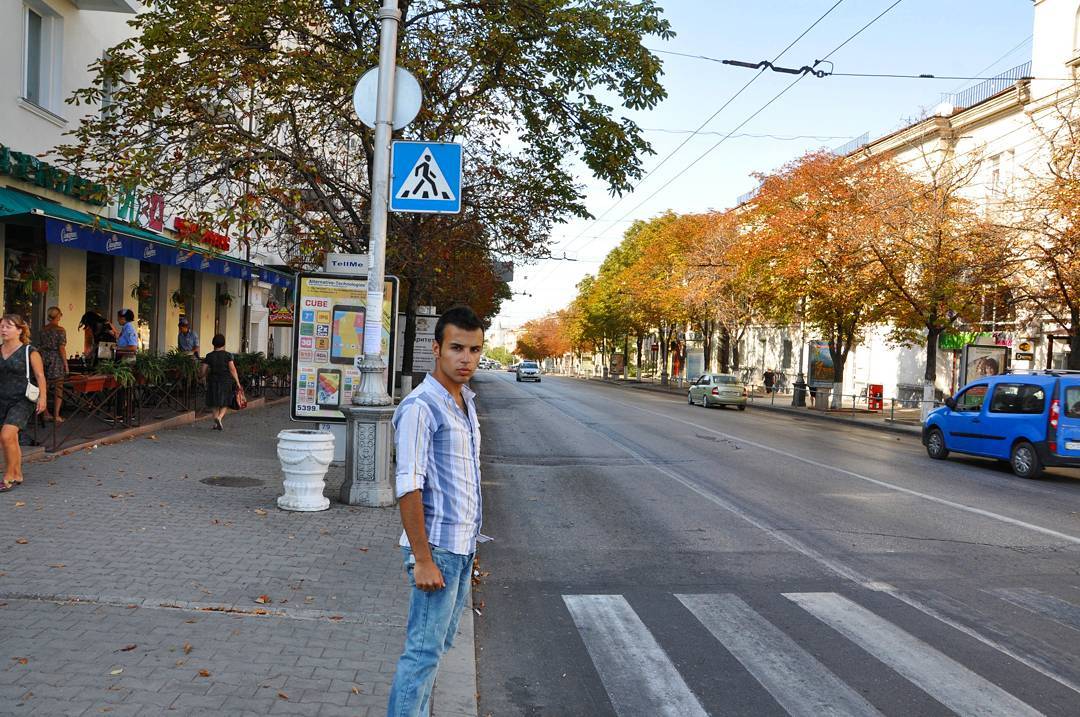 Grafskaya Wharf (Count's Landing Stage / Count's Wharf / Count's Quay) is one of the finest and most popular attractions of the city. It is one of two symbols of Sevastopol (another one is the Monument to Scuttled Ships)
Building of the featured white colonnade in Doric style was completed in 1846. Two antique statues and two marble lions created by a famous Italian artist adorn the complex of the colonnade. From the bottom of the landing stage you can observe a panoramic view of Sevastopol harbor.
Built as a plain wooden wharf for mooring boats in 1783, it is a peer of Sevastopol. The word "Grafskaya" is translated as "Count's" from Russian. Its name is dated back to the late XVIII century, when count Voynovich was the second commander of Sevastopol squadron. His boat was moored on the wharf so folks named it after the count. The name Grafskaya has preserved to these days despite numerous attempts to change it.
Grafskaya Wharf has long been the front marine gates of Sevastopol. It evidenced many historical events from tragic to happy ones. Its appearance has remained unchanged for more than two centuries, so being a symbol of the city it is one of the favorite attraction for guests and residents of this city.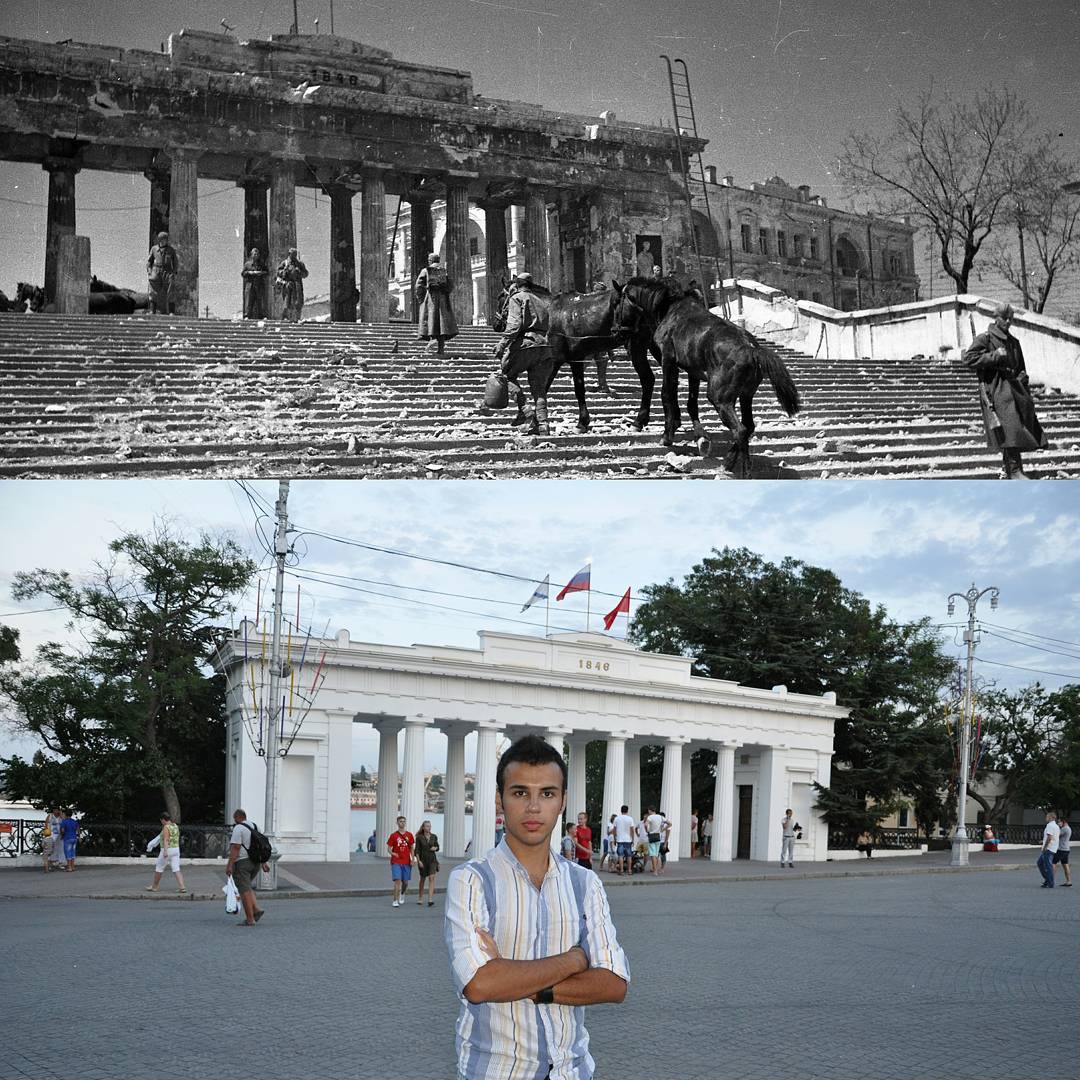 The Siege of Sevastopol is a painted panorama by the Russian artist Franz Roubaud. It shows the Allied assault on the Malakhov Battery on 6 June 1855 during the Siege of Sevastopol during the Crimean War, in which 173,000 British and French troops were repulsed by 75,000 Russians. It features portraits of Pavel Nakhimov, the Russian nurse Dasha and Nikolay Pirogov. He painted it between 1902 and 1904. It was unveiled in a specially designed building in 1905, the fiftieth anniversary of the siege. It was damaged during the German siege of Sevastopol in 1942 and restored in the 1950s.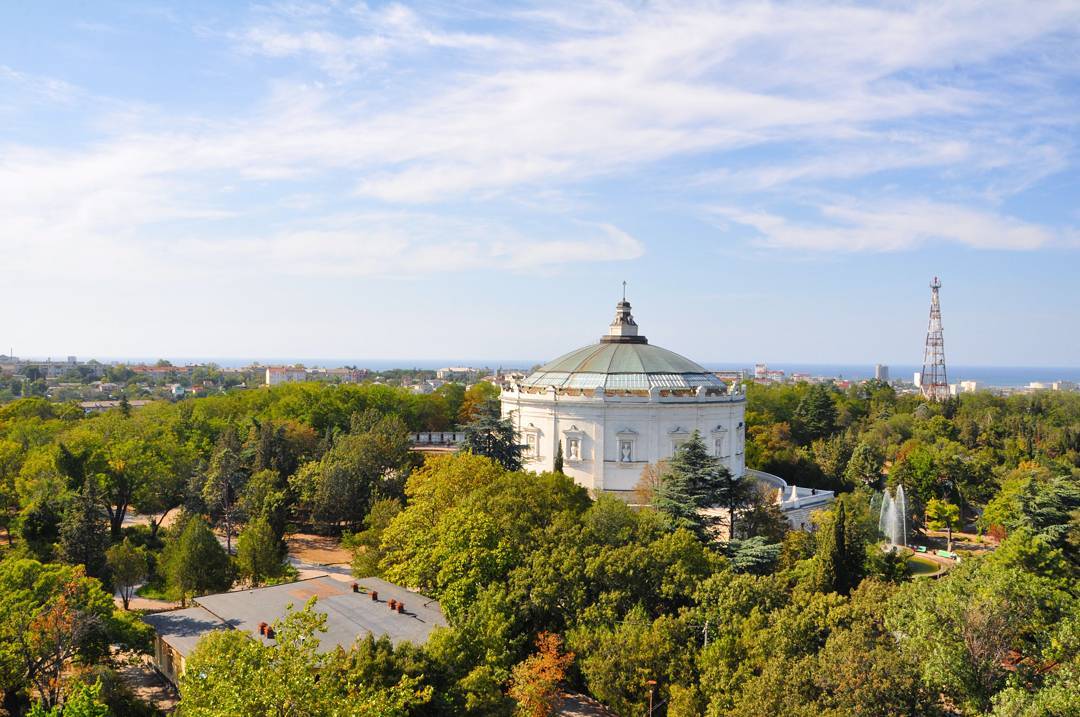 Cannon used to defend the city during the siege of Sevastopol (1854-1856)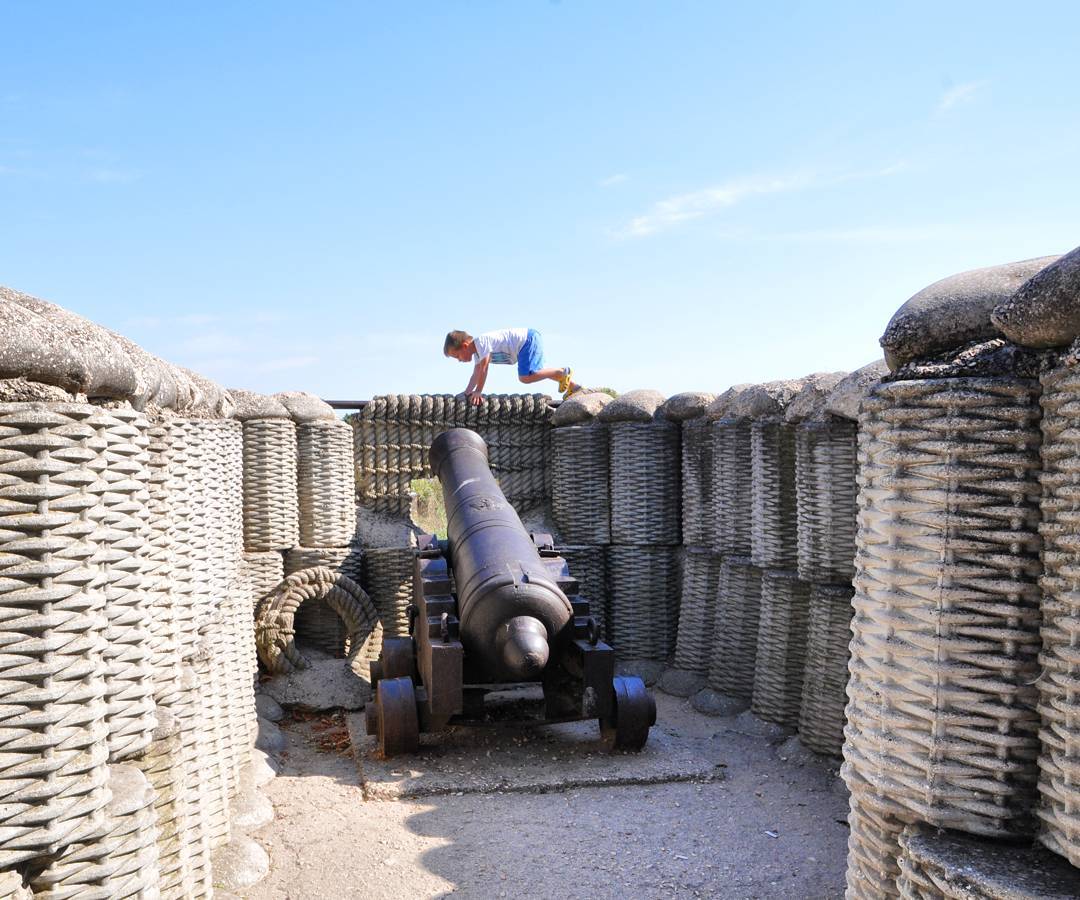 The monumental monument dedicated to the defenders of Sevastopol during the Great Patriotic War, erected on the central square of the city. Initially, in 1964, established 19 granite slabs with the names of the compounds and the Black Sea fleet, army and urban Primorskaya organizations who participated in the 250-day defense of Sevastopol. The sponsors – NN Begunov, VM Artyukhov, BV Kalinkov. In 1967, right there, seven more plates with the names of 54 Heroes of the Soviet Union, which won the title for the heroism shown while protecting the capital of the Black Sea Fleet. At the same time, the project architect IE Fialko and artist VV Yakovlev was erected massive concrete relief, symbolizing the defenders of the city reflected the three fascist assault. On the left side of the memorial slabs – stylized image of an anchor, a symbol of hope, and the dates «1941-1942»
To know more, I suggest you watch this movie:
"Battle for Sevastopol (2015)"
Battle for Sevastopol is a 2015 biographical film about Lyudmila Pavlichenko, a young Soviet Ukrainian who joined the Red Army to fight the Nazi invasion of the USSR and became one of the deadliest snipers in World War II. The film, a joint Ukrainian-Russian production, was released in both countries on April 2, 2015; its international premiere took place two weeks later at the Beijing International Film Festival.
The film is directed by Serhiy Mokrytskyi and stars Yulia Peresild as Pavlichenko. In addition to Beijing, where Peresild was awarded Best Actress award, the film has also appeared at Cannes Film Festival