Hungarian, American, Iranian: We Can Be Peaceful
Here is the Elizabeth Lookout, the highest point in Budapest. A tower which you have to look down from, to see anywhere in Budapest. Hungarians who have seen many wars and oppressions during the history, when I was asking about the nationality they hate the most, the answer always was: "no one". On behalf of all the Hungarian people, I went to the Elizabeth Lookout to send the message "We Can Be Peaceful" to the whole world. The poster which the wind didn't let me hold it in my hands, so an American man who read the message, asked to help me.
In the following, I must say that we Iranians and Americans love each other, I have some American friends who feel the same. The Iraqis who have made a parliament in Iran and introduced themselves as representatives of the Iranian people, a few days ago, they burnt the beautiful flag of the United States. To my American friends, I have to say that these are not Iranian, and no Iranian recognizes them. They are not representative of any Iranian people. They are just the Iraqis who conquered Iran (I will write about it). I pray for these people whom Satan has overcome them, to find the peace one day and I hope if God save them from this darkness.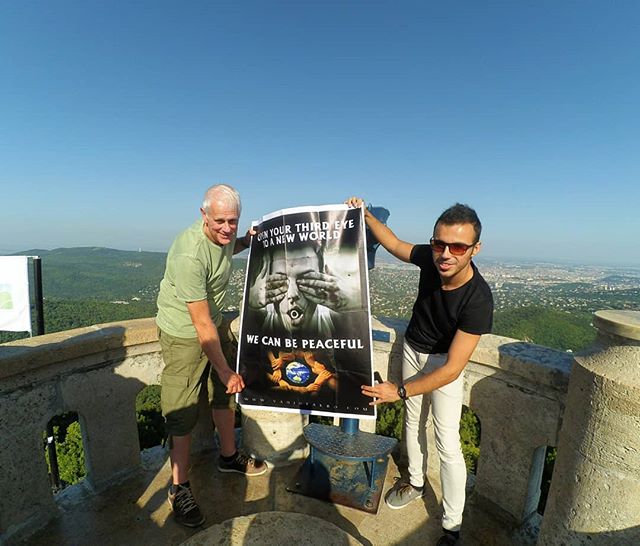 Photo taken at: Elizabeth Lookout, Budapest