Published on
Persepolis: Tachara Palace for Darius I
Walking in Persepolis (The ceremonial capital of the Achaemenid Empire) - Part 2
So far I've visited Persepolis for 6 or 7 times. For the first time in my childhood, I looked at this magnificent place as a beautiful and historic architecture. I am sure that you have also experienced the feeling that when you go to a place after a long time, you think that place is smaller than what you had seen before in your childhood, but every time I visited Persepolis, this place was bigger and bigger than what I've experienced before.
The Achaemenid kings respected the whole world, all nationalities and religions. I always complain about the thrones of today's kings, I am always complaining that the kings should be always ready to help people rather than rest in their palaces. But looking at Persepolis, I think with myself, so what are the desirability of sitting on the king's throne? Who is more suitable than Cyrus and Darius? Those who opened the doors of peace on all nations, those who showed their greatness to the world, If Cyrus and Darius don't deserve to be in this palace, who deserve it?
The Persepolis shows the power of the Achaemenid dynasty, the place that they have created 2600 years ago, is not a place made with the stolen gold from neighboring countries, is made by rocks of the territory of this country (Persia). This is Tachara Palace, which was the exclusive building of Darius I at Persepolis, Persia.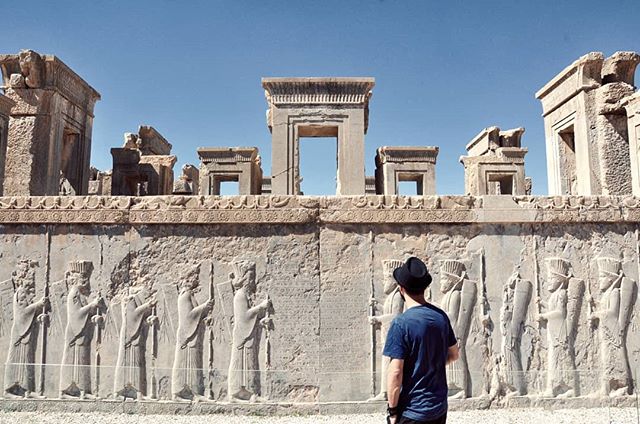 Tags
achaemenid
civilization
cyrus
cyrusthegreat
darius
instatravel
iran
iranian
persepolis
persia
persian
shiraz
travelblogger
vahidtakro
zoroastrianism