Keyf Restaurant
Best in Ayder
Keyf Restaurant
(0464) 657 21 70
Languages:
Turkish
Arabic
English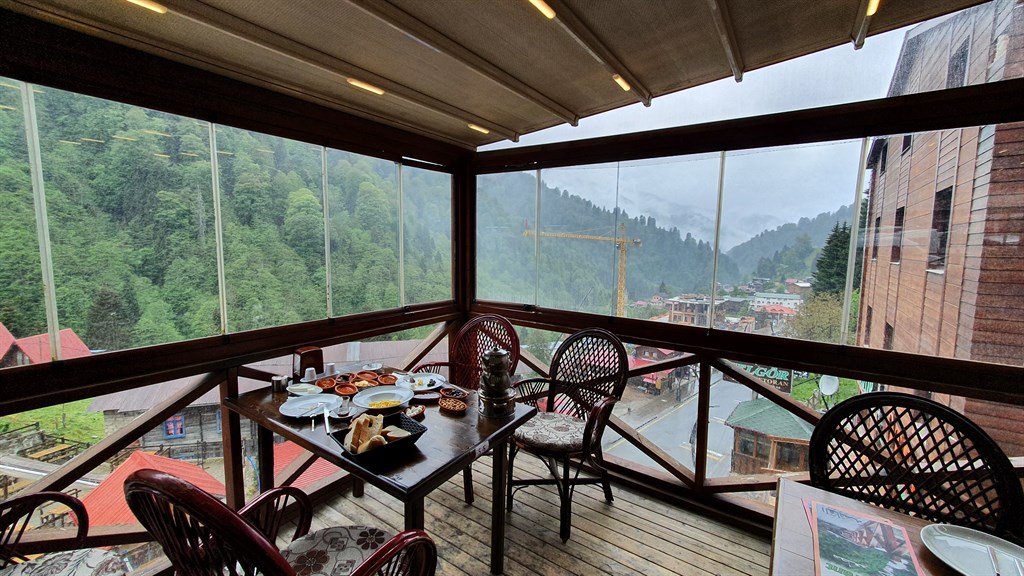 Rize
After a long stay in Trabzon, Turkey, I returned to the eastern cities like Rize, but not exactly Rize, just the nature around. Rize Province is a province of northeast Turkey, on the eastern Black Sea coast between Trabzon and Artvin. The province of Erzurum is to the south. It was formerly known as Lazistan, the designation of the term of Lazistan was officially banned in 1926, by patriots. The capital is the city of Rize. The province is home to Laz, Hemshin, Turkish people and Georgian communities. Turkish president Recep Tayyip Erdoğan spent his early childhood in Rize, where his father was a member of the Turkish Coast Guard, and from which both of Erdogan's parents come from.
Ayder
Passing through Rize, I reached Ayder, with a lovely friend named Murat, about whom I will write more later. Ayder is a yayla (summer resort) in Rize Province, Turkey. (The word yayla may also means Alpine pasture.) Although well known locally, the first mention of Ayder in official papers was in 1871 when the hot springs in Ayder were noted. The temperature of the water is 550C (1310F). However, the most attractive feature of Ayder is its dense forestry and a number of waterfalls nearby. In 1987 the location was declared a tourist center by the government. Ayder is famous for its rhododendron honey, which is produced in beehives hung on trees. It is also famous for its trout, which is farmed in abundance between Ayder and Çamlıhemşin.
I've always heard of these areas. High forests, by the Black Sea. This was something I always had in mind, which had become one of my destinations in Turkey. But now these imaginations were slowly becoming a reality. Along the Black Sea Road, towards the high villages; As it reaches Ayder, a very beautiful roaring river flows. A river that attracts many tourists every year for activities such as fishing and rafting. As always, I choose the best resturants to eat in my favorite places. This time my choice was Keyf Restaurant in Ayder.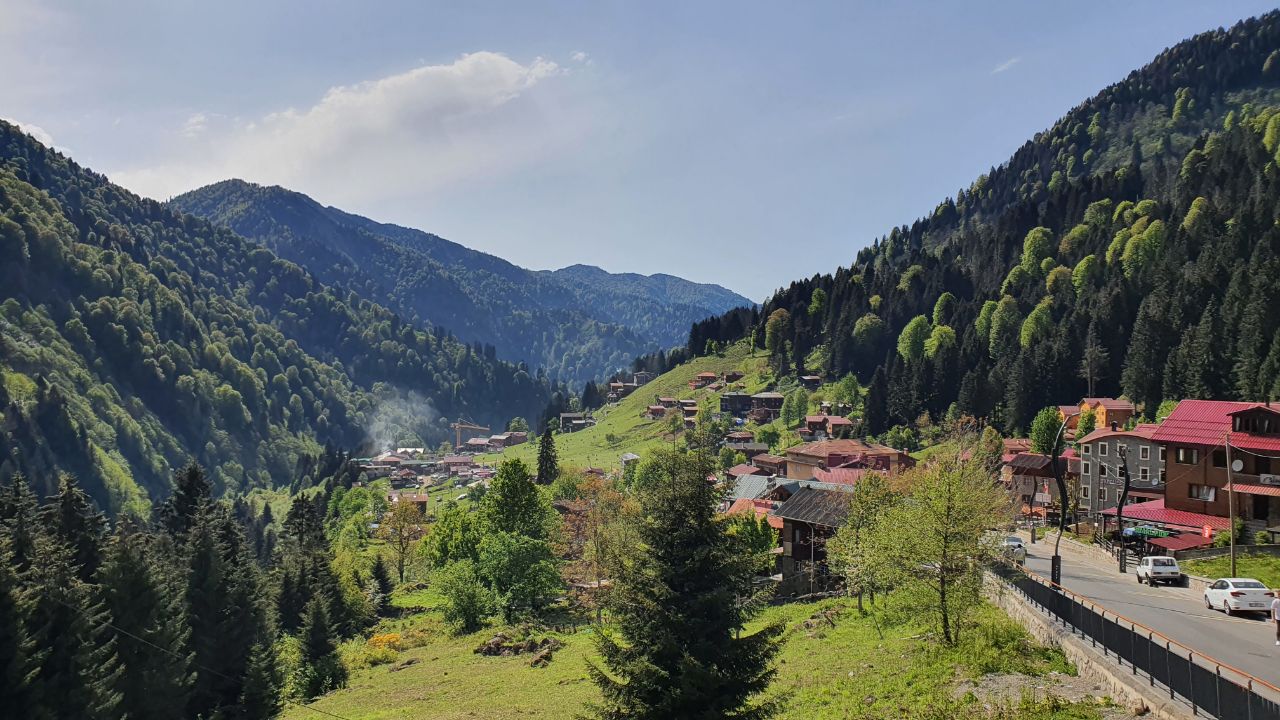 Keyf Restaurant
Keyf restaurant is definitely the best restaurant in the whole Ayder. Most of the foods you need can be found here. Look for your favorite menu in this restaurant. From traditional Turkish dishes to Arabic dishes, seafood and special desserts! The restaurant is very fast, it can take only 10 minutes from receiving the order to preparing the food. The staff and the restaurant owner are of the best people I have met in Ayder. This restaurant is my only choice to eat in Ayder. Reasonable prices, taste and quality of food in this restaurant is unparalleled. I had a great menu for the night I was there. Alabalık - Saç kavurma - Keyf special were my orders. Thank you very much Keyf restaurant.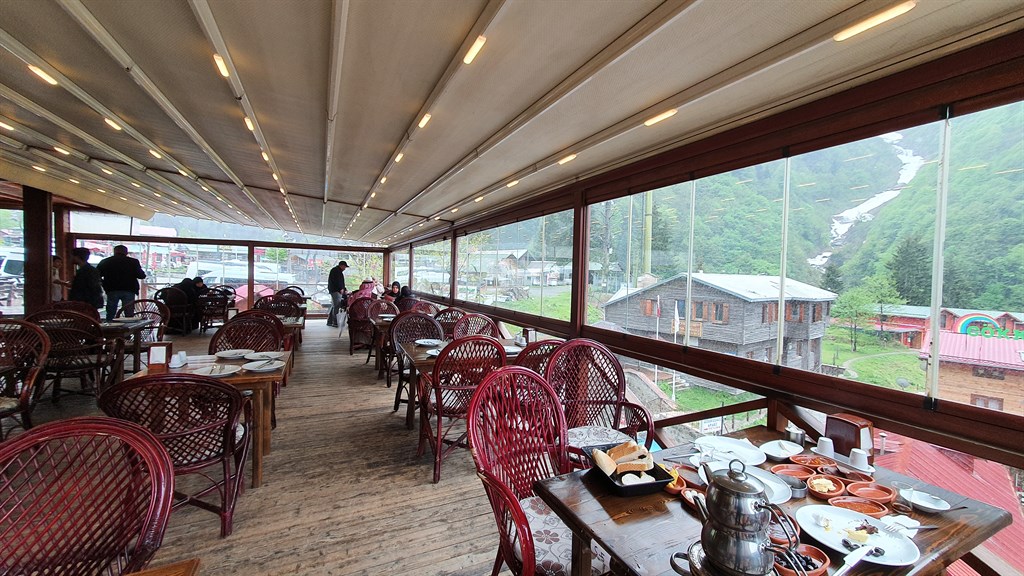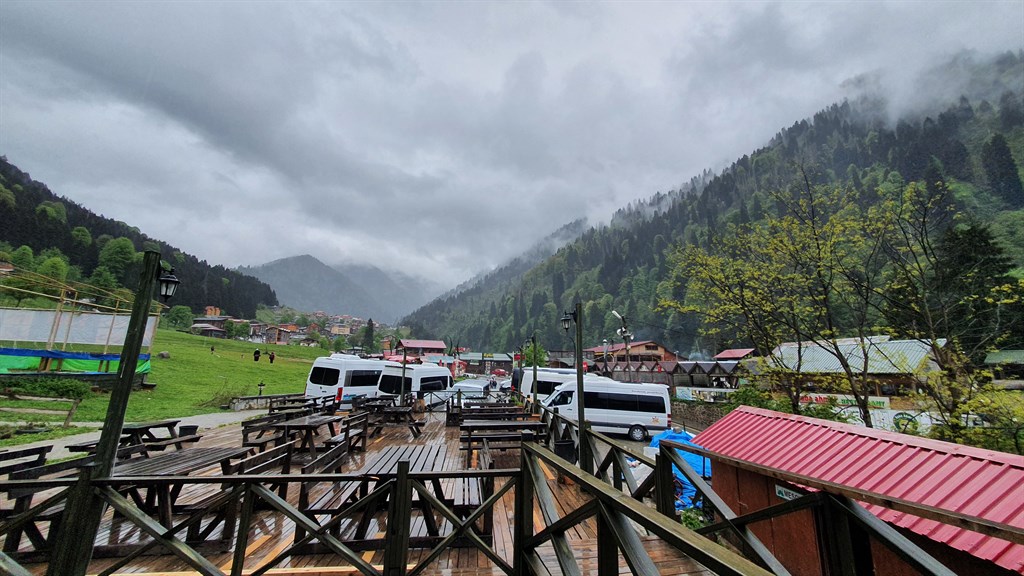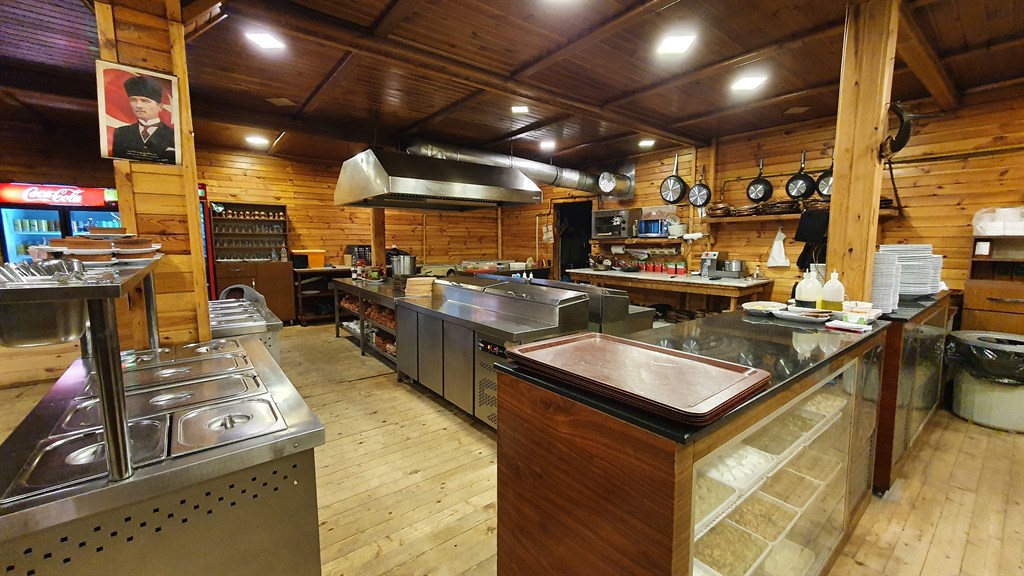 Atmosphere
The environment of this restaurant is very warm and friendly. All the staff treats all the guests very kindly, the view that this restaurant provides to Ayder Mountains is unique.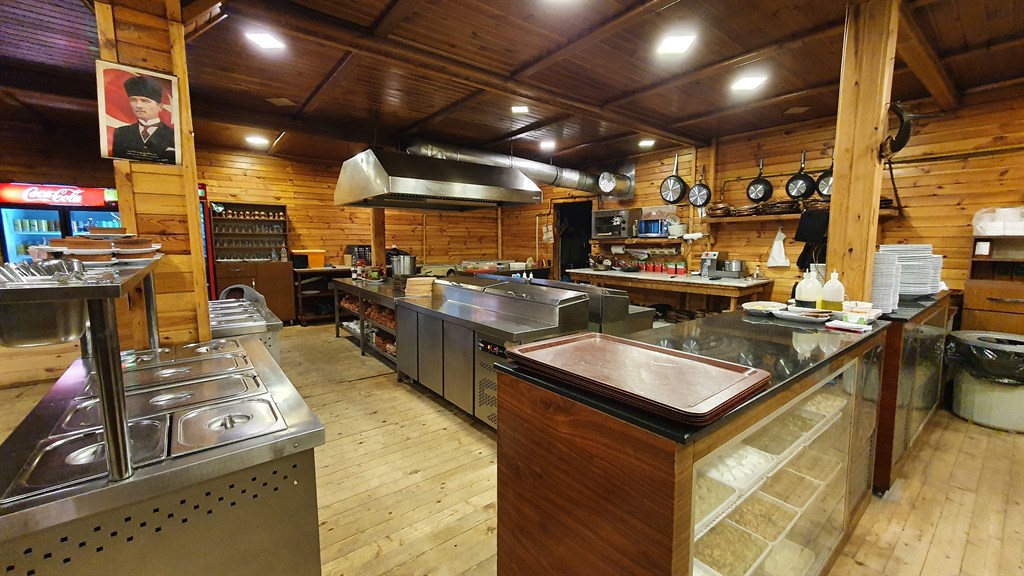 Foods
At first I was asked to choose the food, but because I already knew about the professionalism of this restaurant, I asked them to choose for me, and I never regret this decision. Read on to find out why.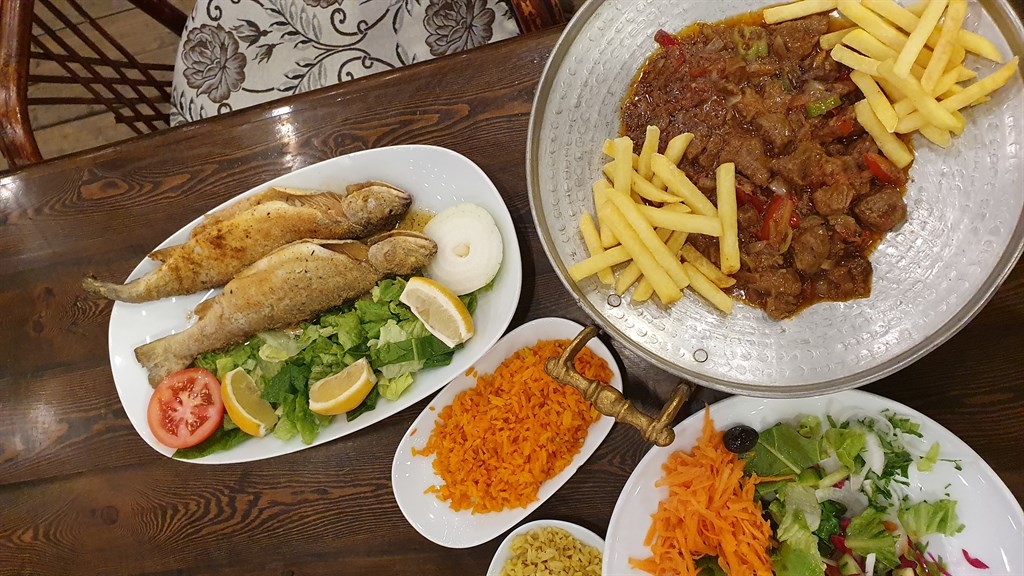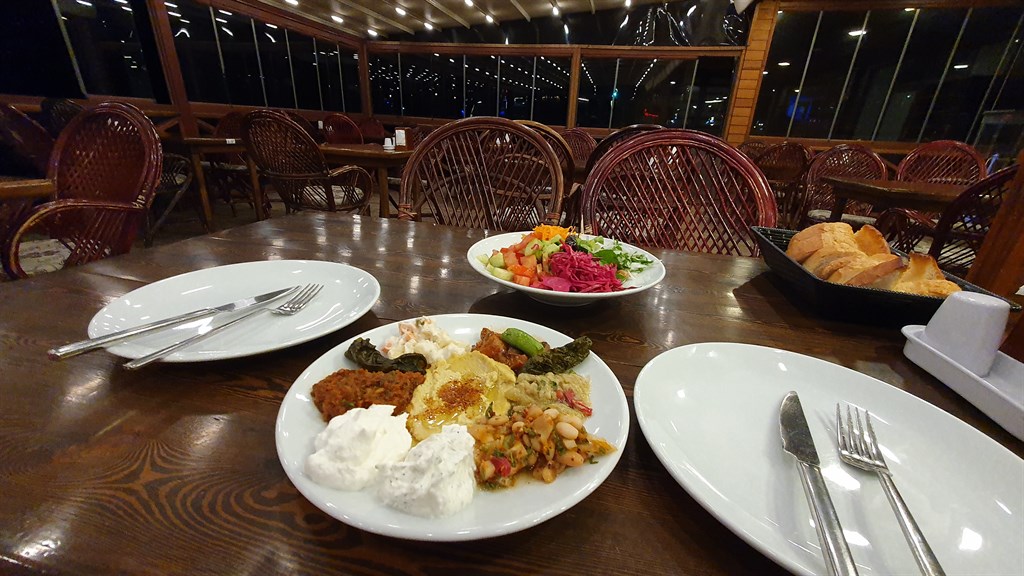 Alabalık (Trout)
Trout are species of freshwater fish belonging to the genera Oncorhynchus, Salmo and Salvelinus, all of the subfamily Salmoninae of the family Salmonidae. The word trout is also used as part of the name of some non-salmonid fish such as Cynoscion nebulosus, the spotted seatrout or speckled trout.
Trout are closely related to salmon and char (or charr): species termed salmon and char occur in the same genera as do fish called trout (Oncorhynchus – Pacific salmon and trout, Salmo – Atlantic salmon and various trout, Salvelinus – char and trout).
Lake trout and most other trout live in freshwater lakes and rivers exclusively, while there are others, such as the steelhead, a form of the coastal rainbow trout, that can spend two or three years at sea before returning to fresh water to spawn (a habit more typical of salmon). Arctic char and brook trout are part of the char genus. Trout are an important food source for humans and wildlife, including brown bears, birds of prey such as eagles, and other animals. They are classified as oily fish.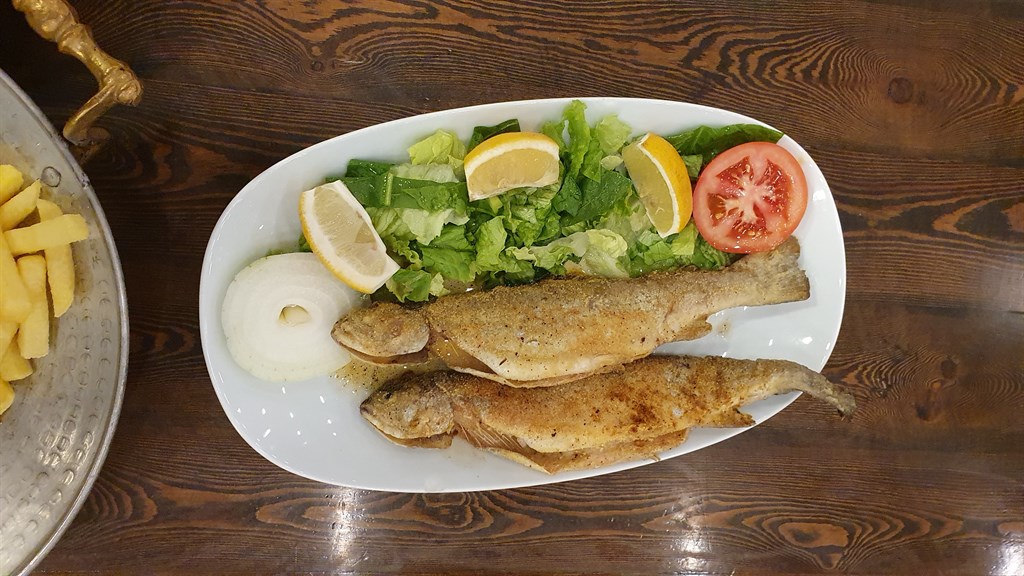 Saç kavurma
Saç kavurma is a simple Turkish dish made with sauteed meat (often lamb or goat), peppers and spices. The dish is easy to prepare at home, and though it's traditionally made in a special cooking vessel known as a saç, it can be made in a Wok (or a cast iron pan in a pinch).
Kavurma refers to a dish made from onions and meat that's fried over high heat, namely in a traditional cooking vessel known as a saç. A saç is a thin metal pan used for cooking food at high temperatures. It's used like an Asian wok, and the metal is a similar thickness. The shape of a saç is different, and it's shaped more like a large metal plate than a bowl-shaped wok.
The word kavurma actually serves as the root word for other dishes in the region, namely korma in India, qovurma in Azerbaijan and ghormeh in Iran. At this point, the dishes aren't particularly related as they've all gone off in their own culinary direction.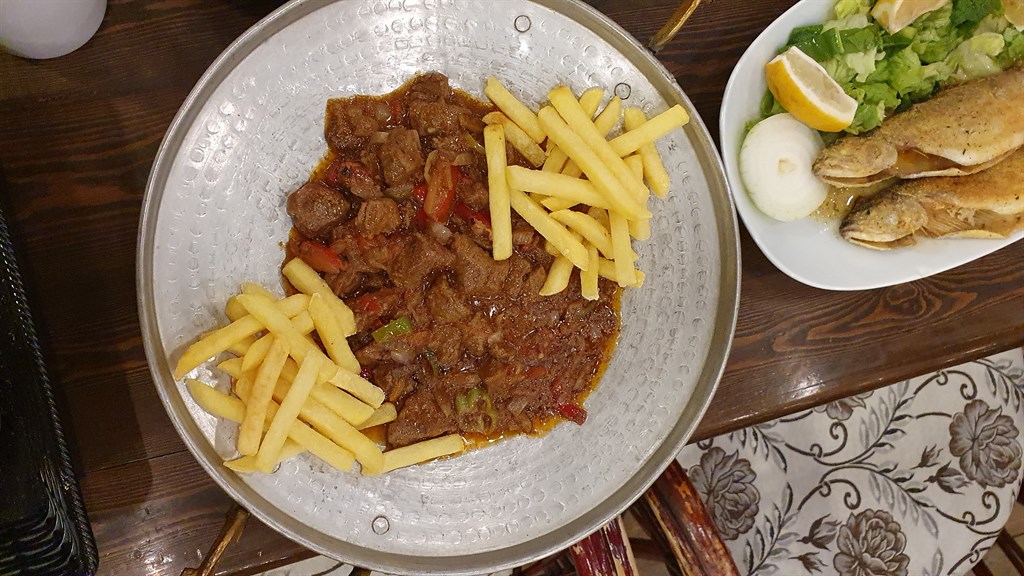 Keyf Special Salad
The keyf salad was one of the best salad mixes I could eat. Consisting of everything that could even be considered a complete meal. I still remember the taste.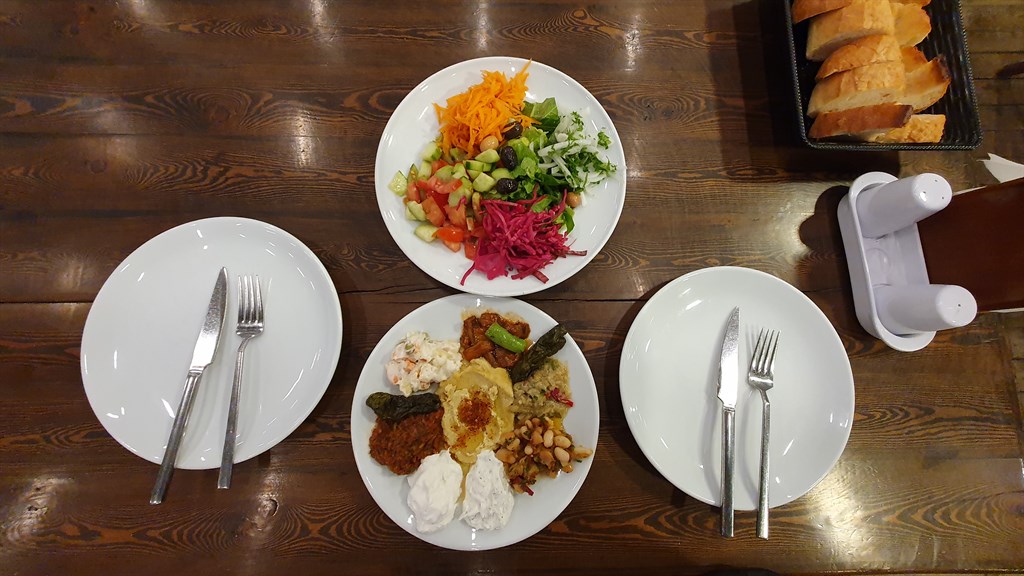 Keyf Special ice cream
That was the last thing I could eat, wow! A delicious ice cream mixed with natural honey, walnut powder and dried figs. This is a unique invention!