Headlines
1. Flights
2. I had to hug it like a child
6. His Smile
7. Seine River
9. Père Lachaise Cemetery (Separate link)
10. Strasbourg
---
Flights
Flying to Ukraine
Updating...
---
Flying to France
My madness for sitting by the plane window is endless. In fact, all my life I've been thinking about the clouds and the sky, where I'm the only one who thinks of nothing but my ambitions. In one sentence, I love clouds and heights. I met these two lovebirds at Tehran airport before flying to Kiev, they were #Parisians and we didn't know each other's final destination. We just met on the bus to the plane for a few moments. As usual, I had booked my first flight seat by the window myself, but the "windowsy seats" from Ukraine to Paris was full! Finally I found myself on Kiev-Paris flight, I saw exactly the last seat of the row that these two lovers are sitting by the window was mine! I said in my heart, what a chance! My faith in God grew stronger. I told these two that I am that Persian guy! Do you give me your seat to me please ??? It so happened that this time I had the chance to see the clouds again!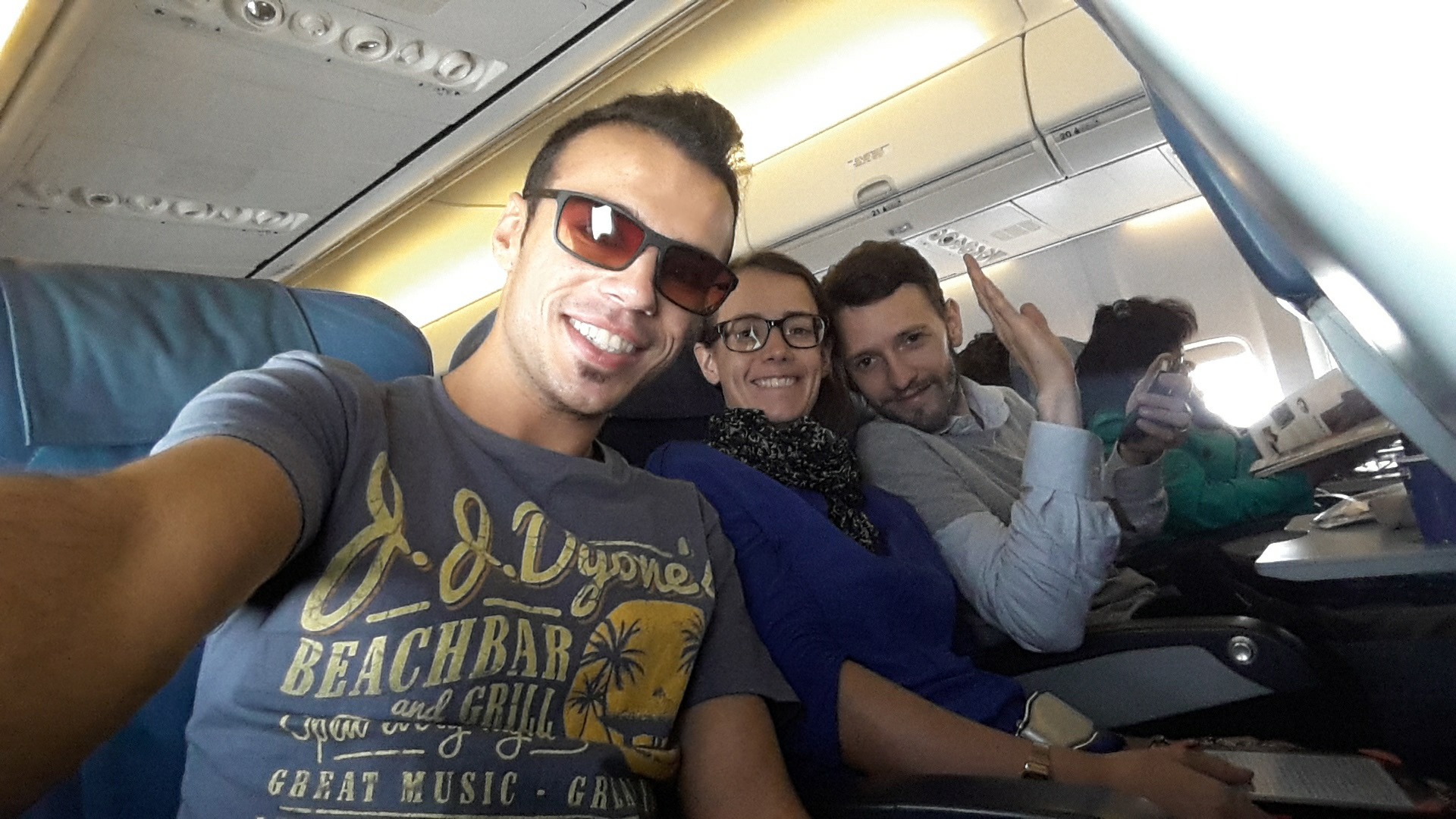 The best feelings come from the moments I leave the earth, sometimes I say to myself, assuming that theory of soul is true, does a person receive the same feelings after death? I have pilot friends who I feel have come to this job because of these feelings. In fact, all the subtle beauties I see in the sky are beautiful to me, details that can only be seen from above. For example, the shadow of the clouds on each other! How much I love these scenes, when I see the higher I look, the sky gets darker this time ... Flying is the most luxurious thing that man can experience, in fact the sky is separate from the earth, in the sky we are no longer the same human beings we were on the earth, we are different here, we all look at the details of the world. Of course, if you sit next to me, you will be deprived of this view because I am going to the window with all my head, and you have to go to the newspapers behind the front seat! Of course, this is a joke, most of the time I see the most beautiful things, without knowing people sitting next to me, I say come on, come here and see !!! Whatever you were on earth, you were for yourself!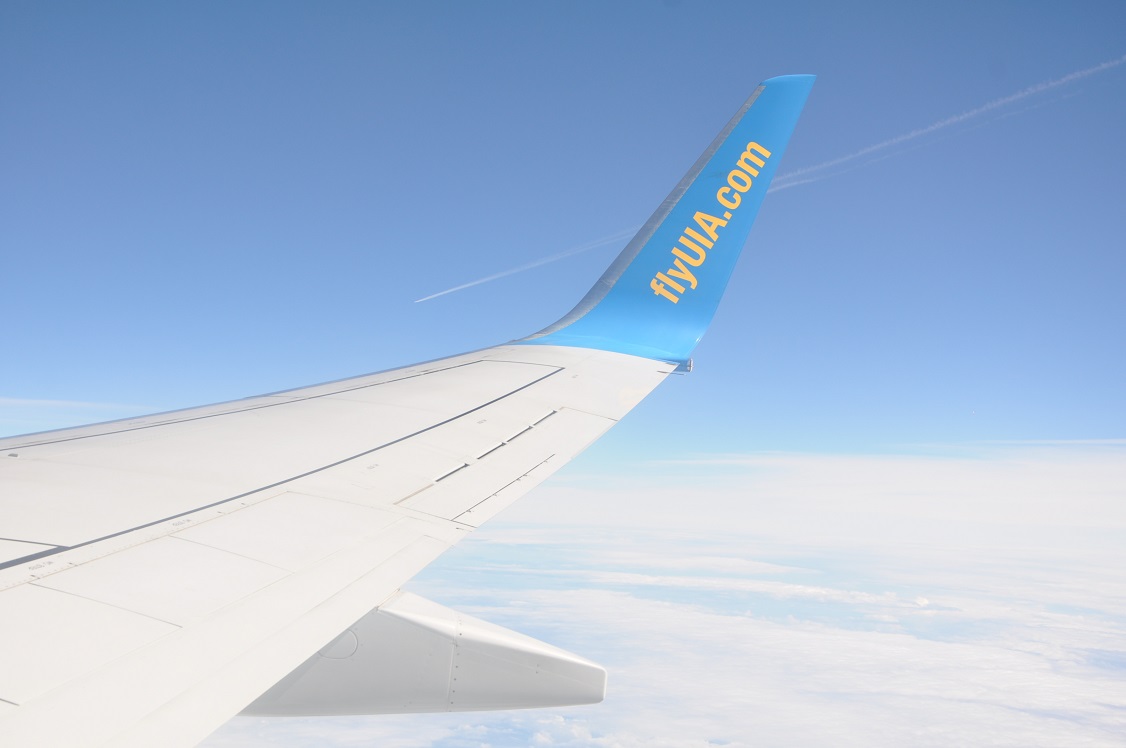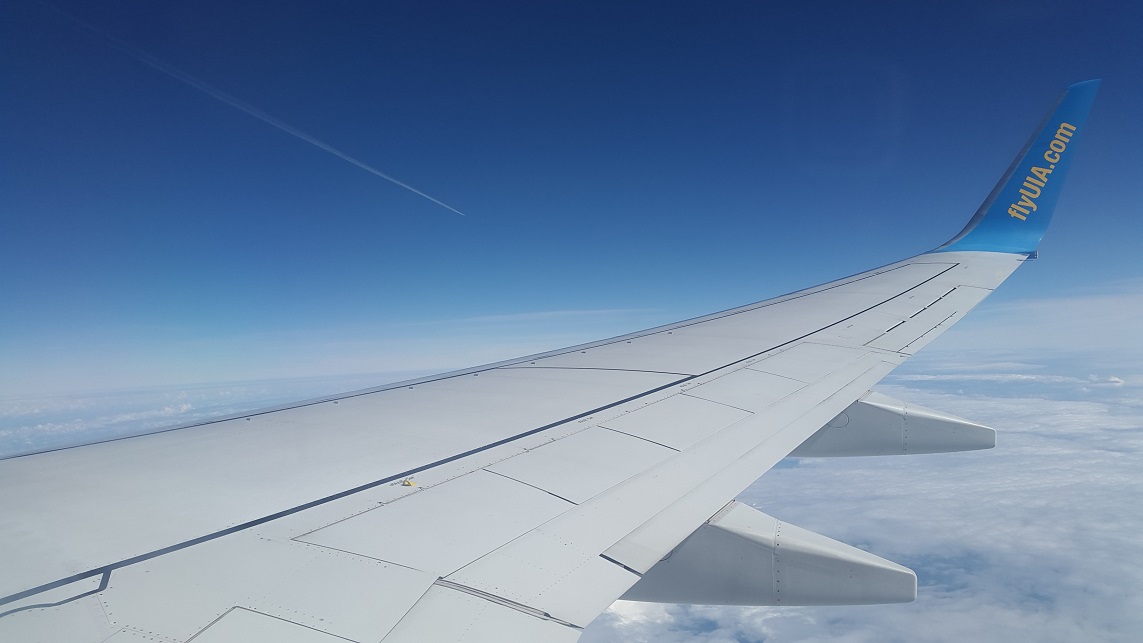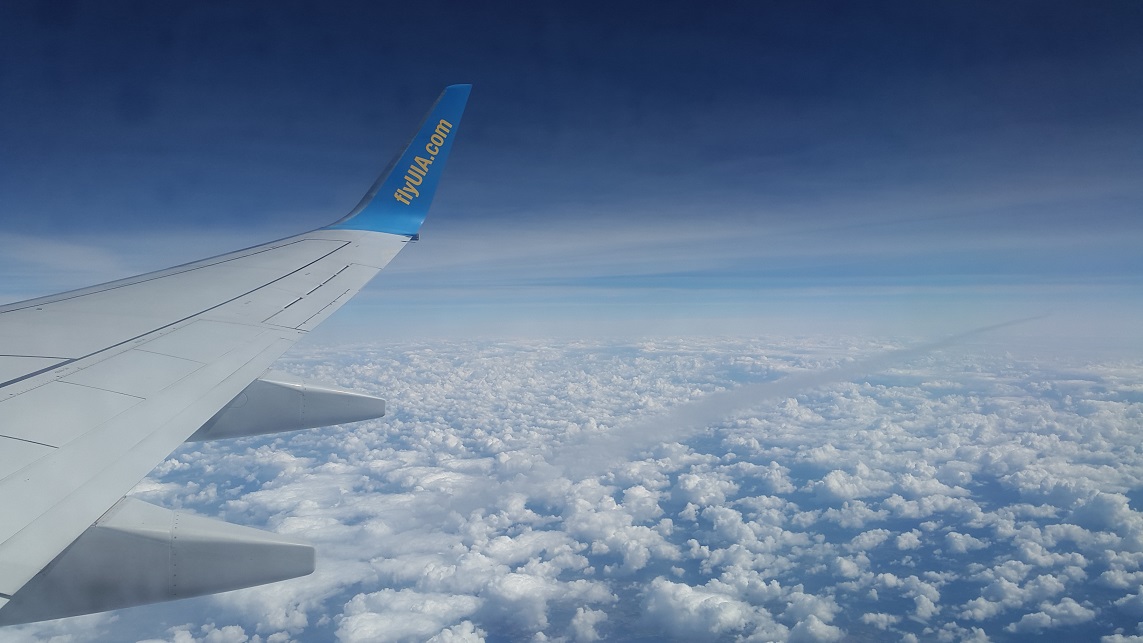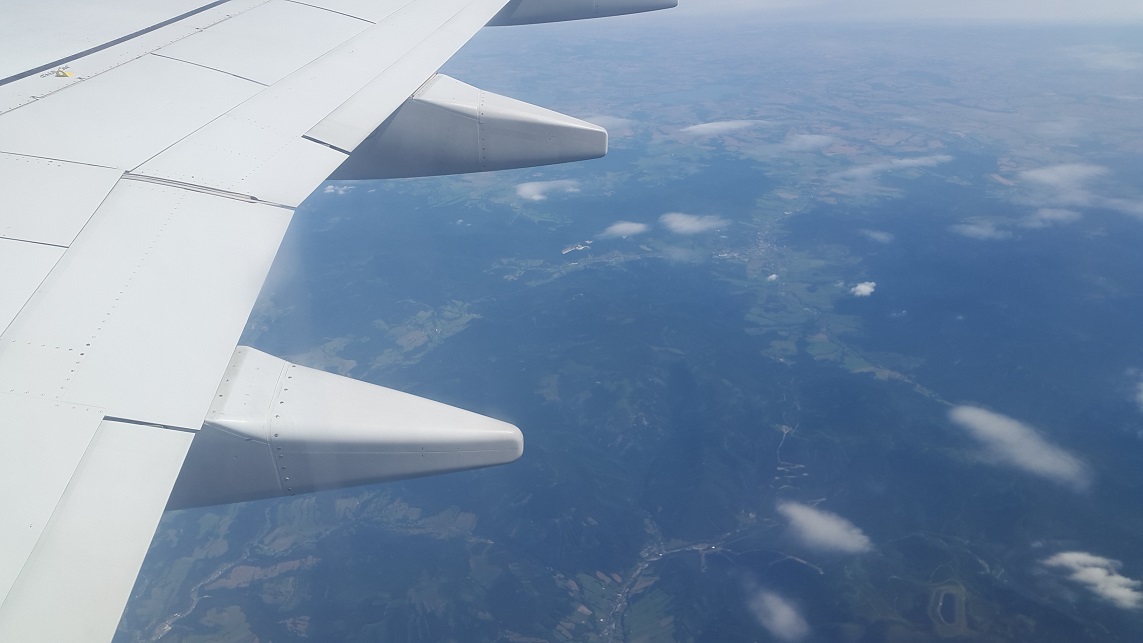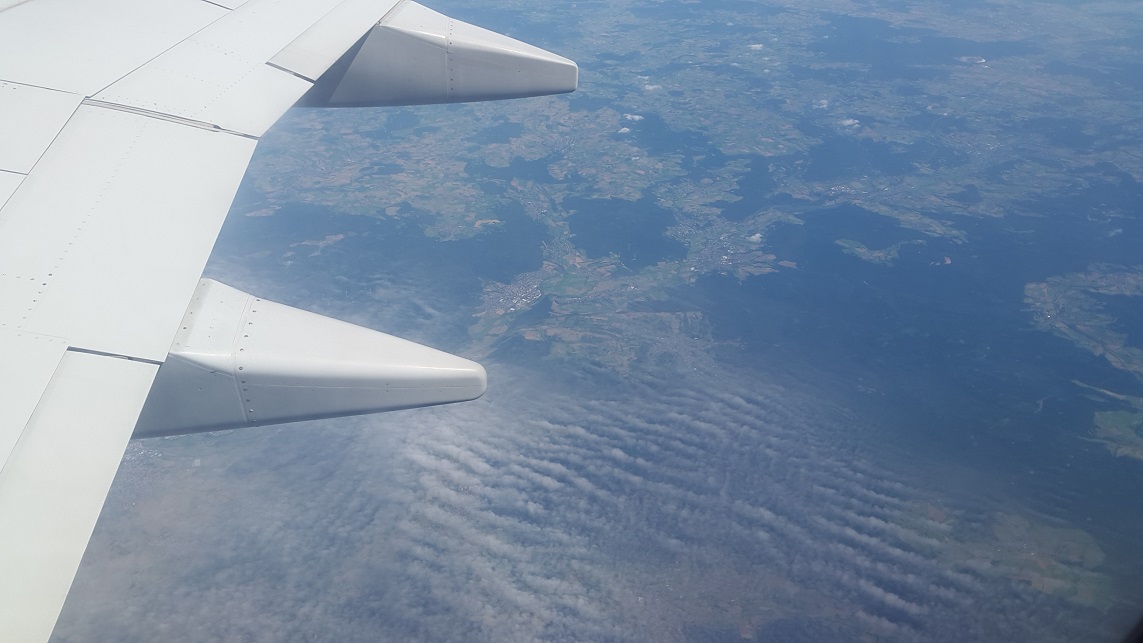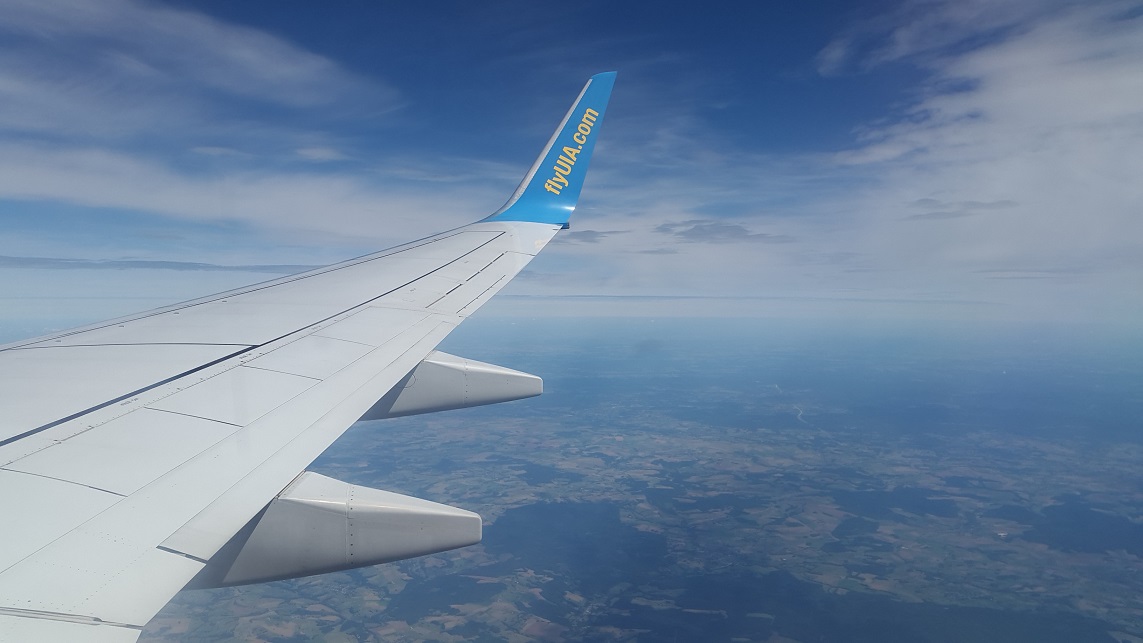 ---
Charles de Gaulle Airport
As I get closer to Paris, my eyes only see the houses and small villages far from the city, and the roads that cut off all agricultural land with all their care. I feel like they were drawn from Vincent van Gogh's paintings; There is a sound coming from the cockpit that "we will soon be lowering the height to Charles de Gaulle Airport, the temperature of Paris is...", but I translate all their conversations differently, as I would like, as they say: "We are getting closer to Paris, a city as if the word, beautiful, is made just for it, the beautiful voice of Edith Piaf can be heard and Frederic Chopin calmed down in a corner of the city; the French perfume is everywhere and the lovers after eating crêpe are walking along the Seine river, to find and sit on their favorite bridge, when we land at the airport, no one will speak English to you". I have selected some photos that I took from above for you,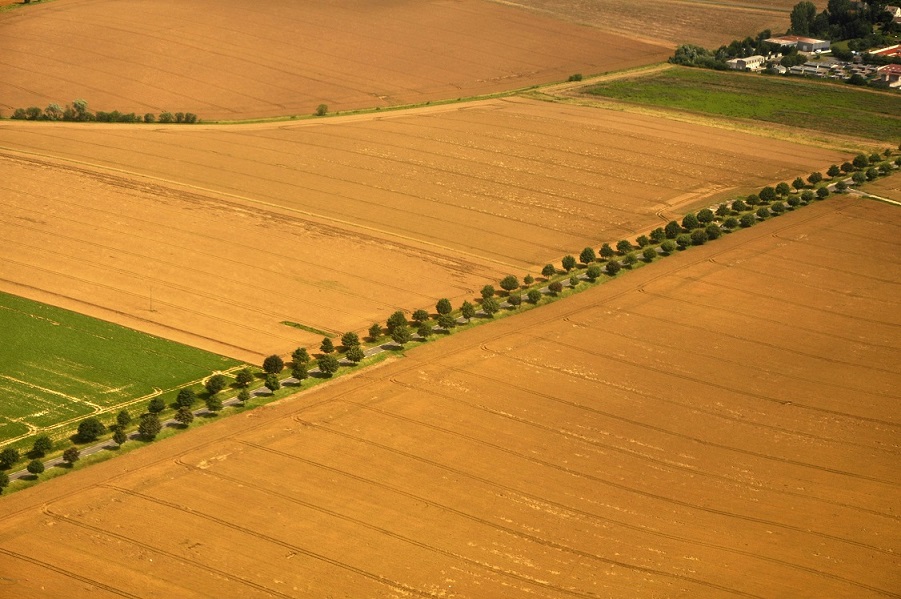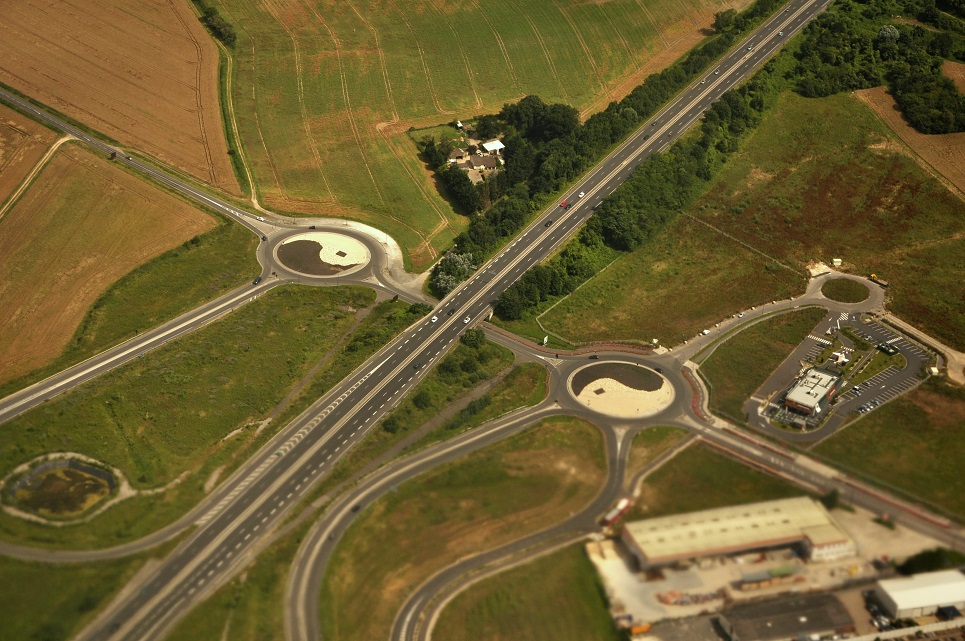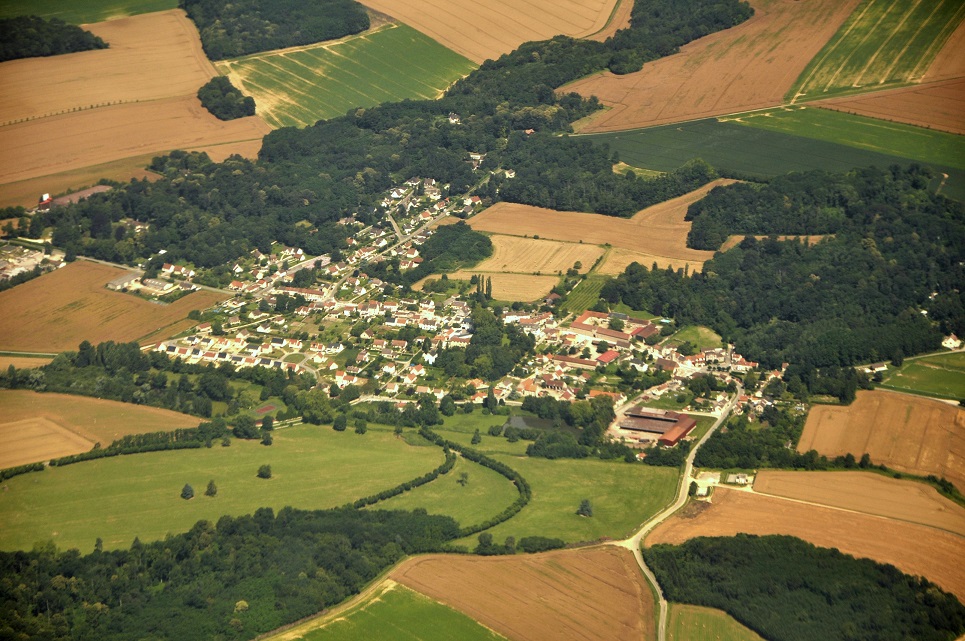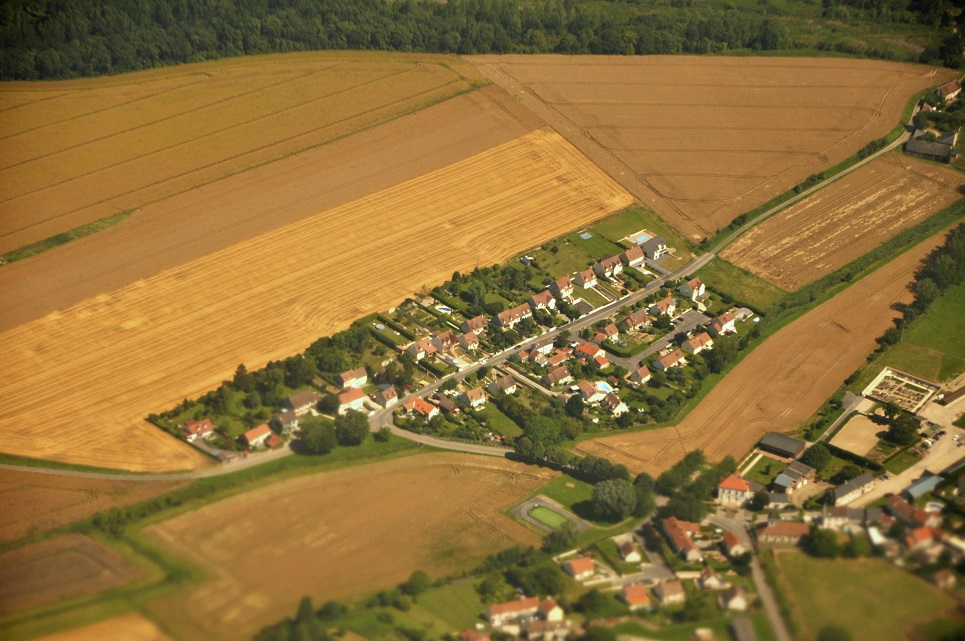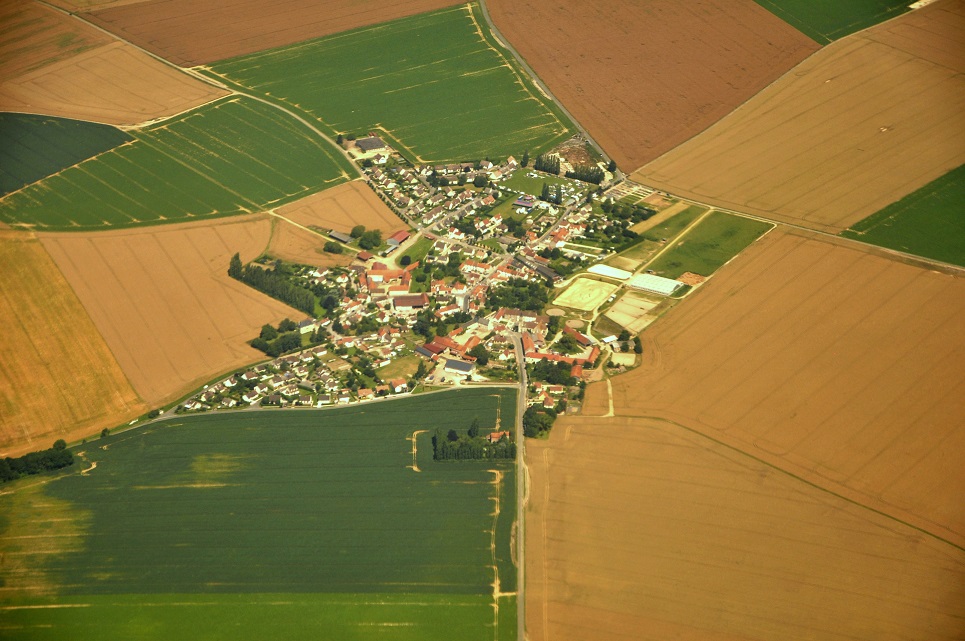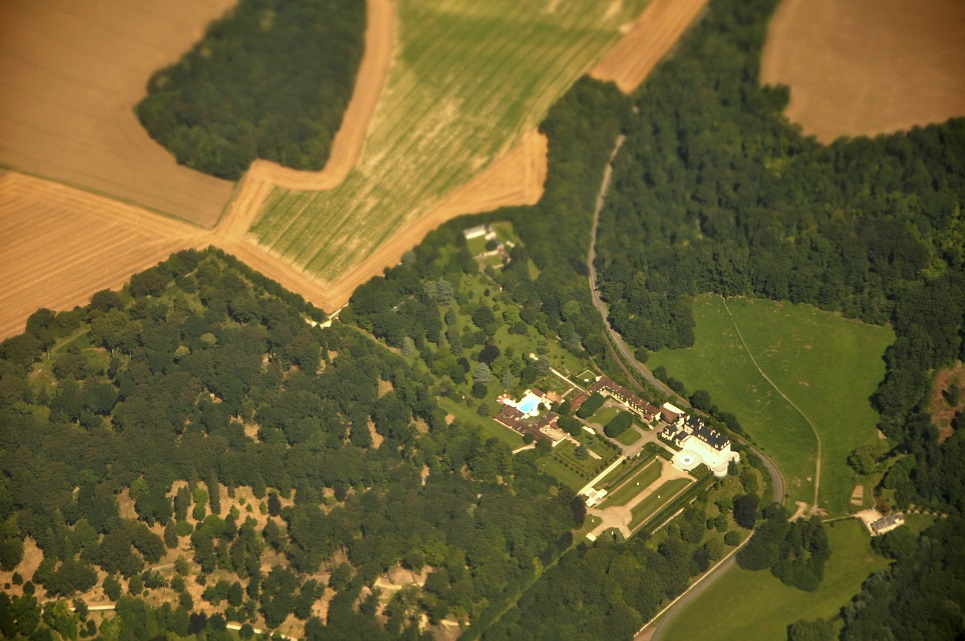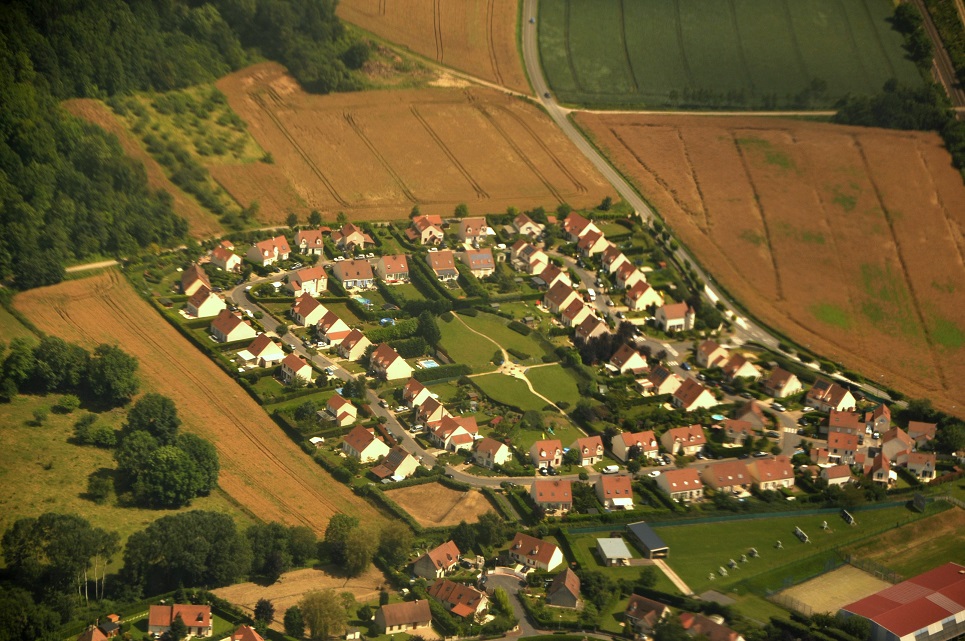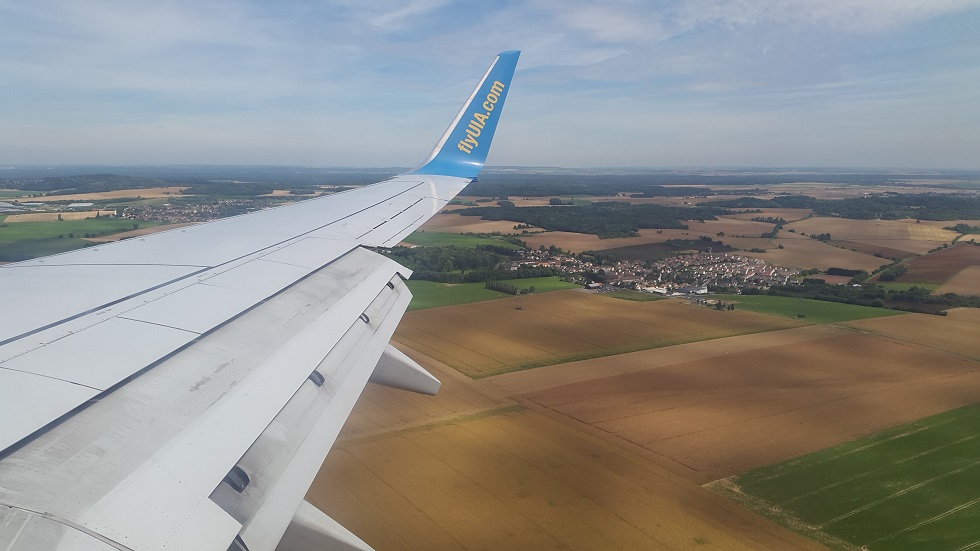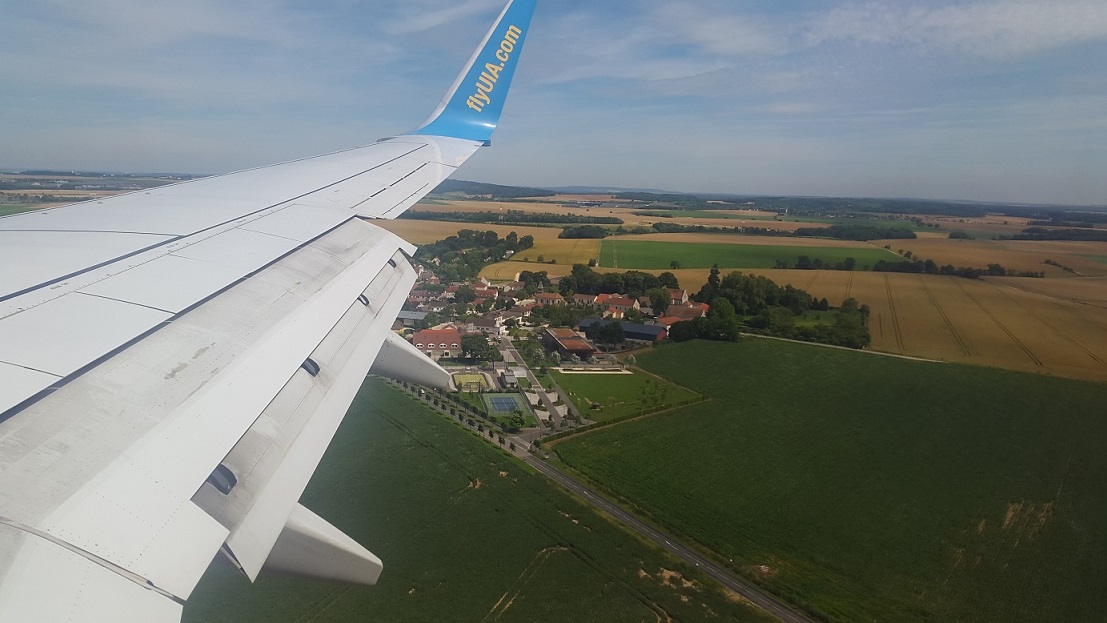 ---
I had to hug it like a child
The suitcase I had was not suitable for this trip and I selected a suitcase in a store in Paris since last year. I had two options, either to bring my suitcase and leave it in Paris and put my things in the new suitcase, or to carry my belongings in a temporary bag. I chose the second option and put all my belongings inside, which weighed more than twenty kilos, in a very thin flight cover that looked like a large bomb. Most of them were souvenirs (pistachios) and fruit leathers. I had a lot of energy in Tehran and I never carried this temporary bag, I didn't understand how it felt to hold it in my hand, it was all either on a cart or in an elevator.
By the time I got to Paris, I had quickly dropped it on the cart. I had decided to take the subway to my friends Friedemann and Eva, until I arrived to subway's entrance, and then I had to carry it and release the cart at the airport. About a kilometer away when I got to the train, I just realized how heavy it was! I said to myself, when did this become so heavy! Even it had no handles to lift, I had to hug it like a child...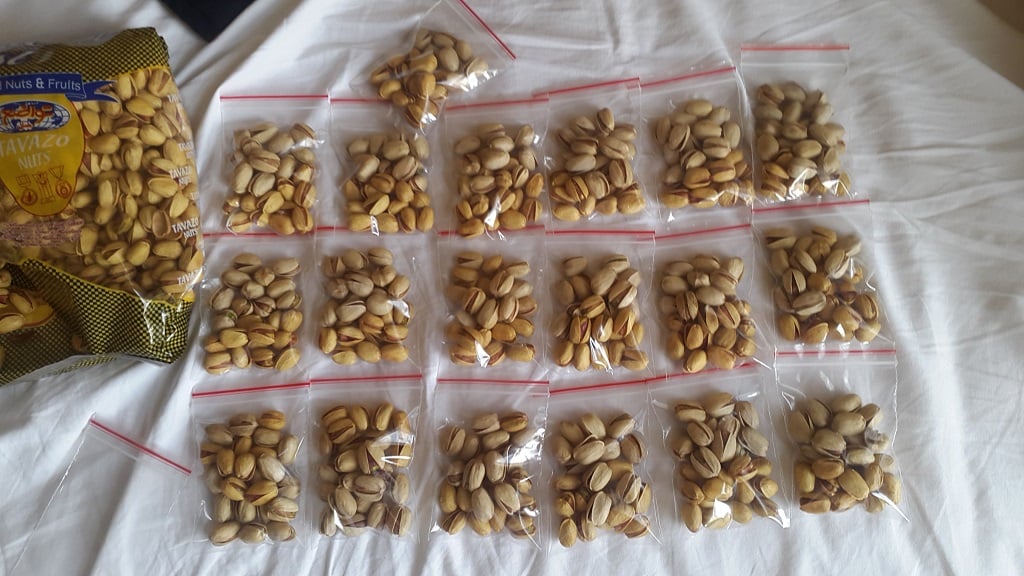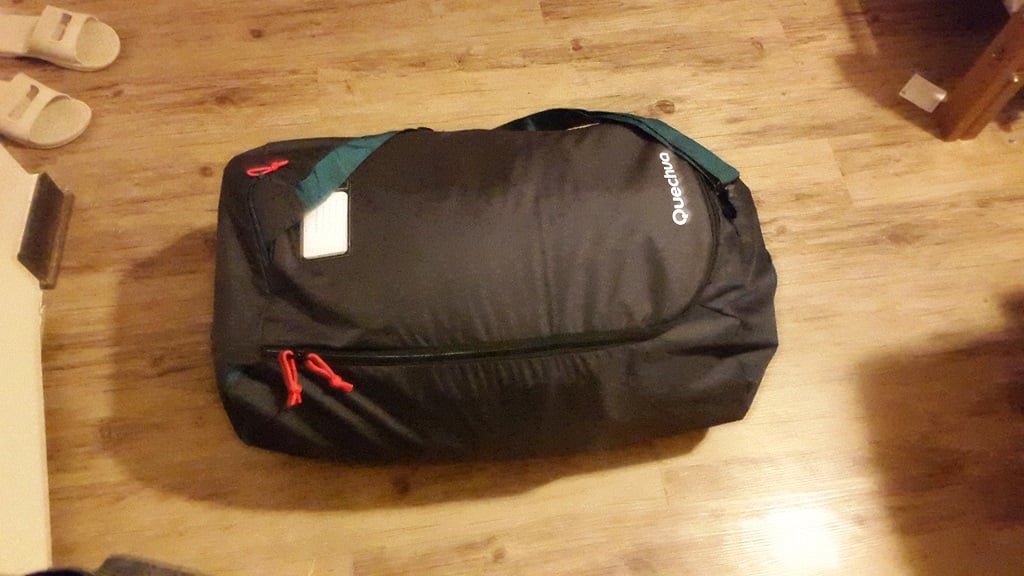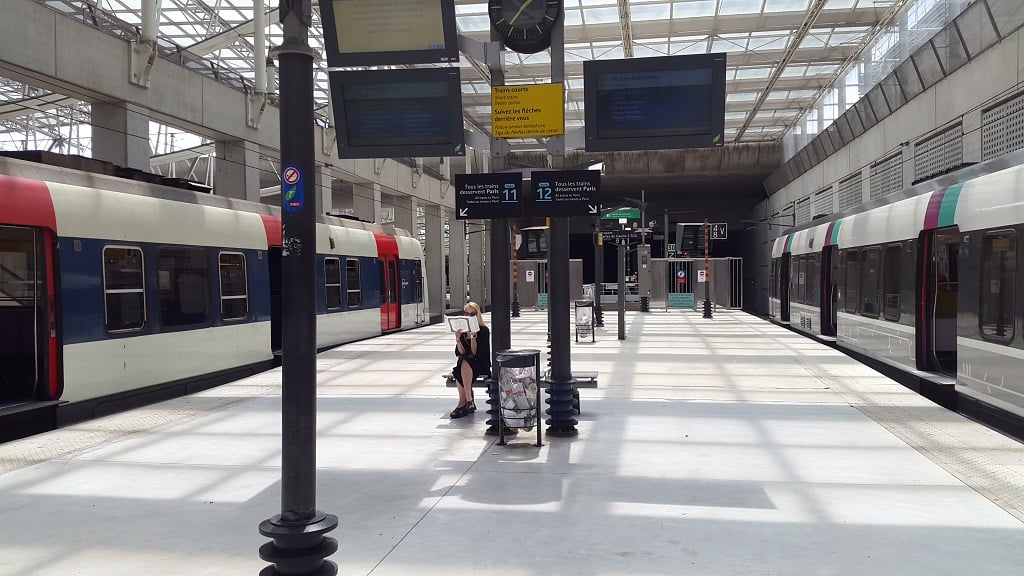 I changed the line about twice, decided to take a taxi several times, but every time I got closer to my destination, I was reluctant to make that decision. Just as I was about to change the final line to my destination, I came across a large hall, as if I had to walk 4 kilometers underground with this thin bag that I was lucky enough to not having it torn yet to reach the next train. Sometimes I even decided to throw my box full of fruit leathers out of the bag and continue on my way, but no no no stop talking about fruit leathers! I was willing to give up my money, but not those fruit leathers! Of course, with the rest I did every 50 meters, my body would dissuade me from this decision.
I have already heard from some people that the black people of Paris, take the money and mobile phones of people like me who have a big bag and run away. But well, man is man. I was more afraid of surrendering myself to the weight of my sack, a sack that, even if it weighed less, might have been harder to carry, because it was loose, too thin, too thin!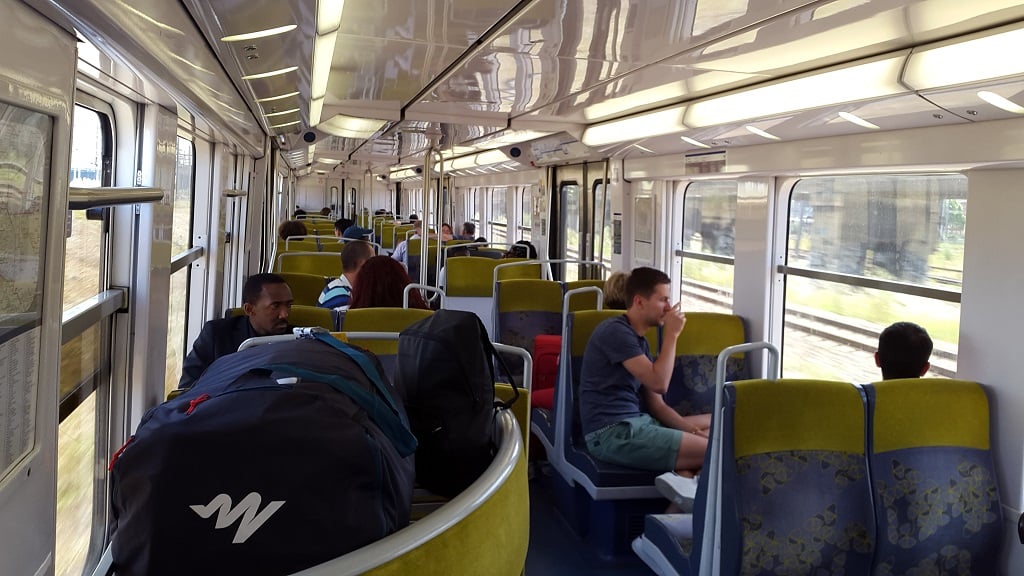 I was in the same thoughts until, just like in the movies, one of the blacks among all the white people who were running to the train, turned to me and said, "Do you need help?"
I replied to the black man with a smile, "Please." Although he didn't speak English, we both talked in a common language called "peace" for a common purpose, which was to carry this damn bag to the next train. "My house is here, I have to go," he said in French at the next train station. I said MERCI and we took a picture together, I gave him a small package of Iranian pistachios and we said goodbye to each other after exchanging our Facebook IDs. That night, I saw his message on Facebook: "I feel s good after helping you today, and I'm glad to meet you." I remembered the movie "The Intouchables (2011)", be sure to watch it.
I think I wish I had chosen the first option, but after a while I will come to the conclusion that if I had chosen the first option, I would never have had any memories with that black man. As for the taxi, if I had taken a taxi, I would have only seen the French kisses of the lovers under the Eiffel Tower, but my life is not like that, I want to meet people who can kiss my soul... That's right, the second option and the use of the subway was the best way to transfer my belongings to Paris.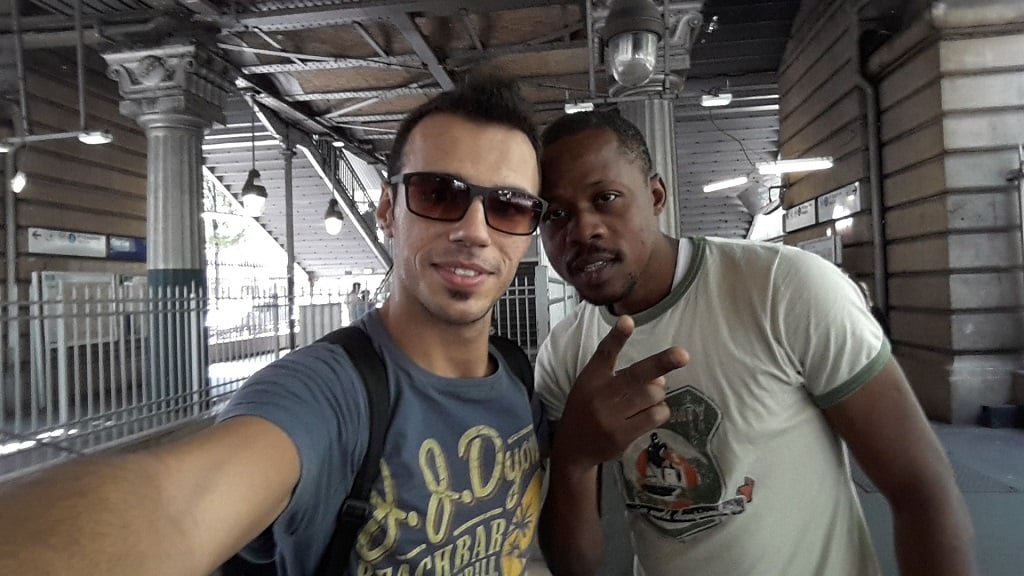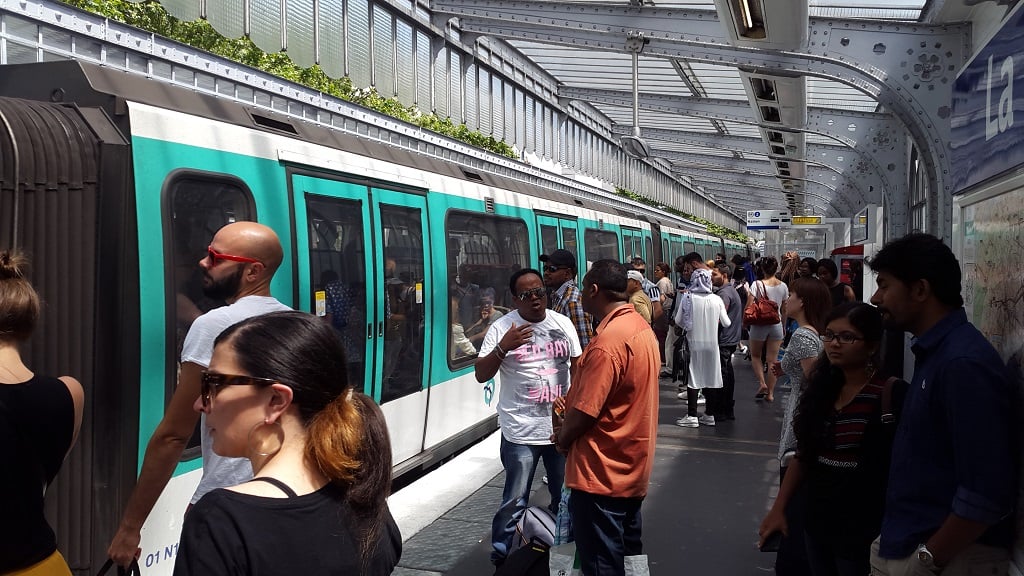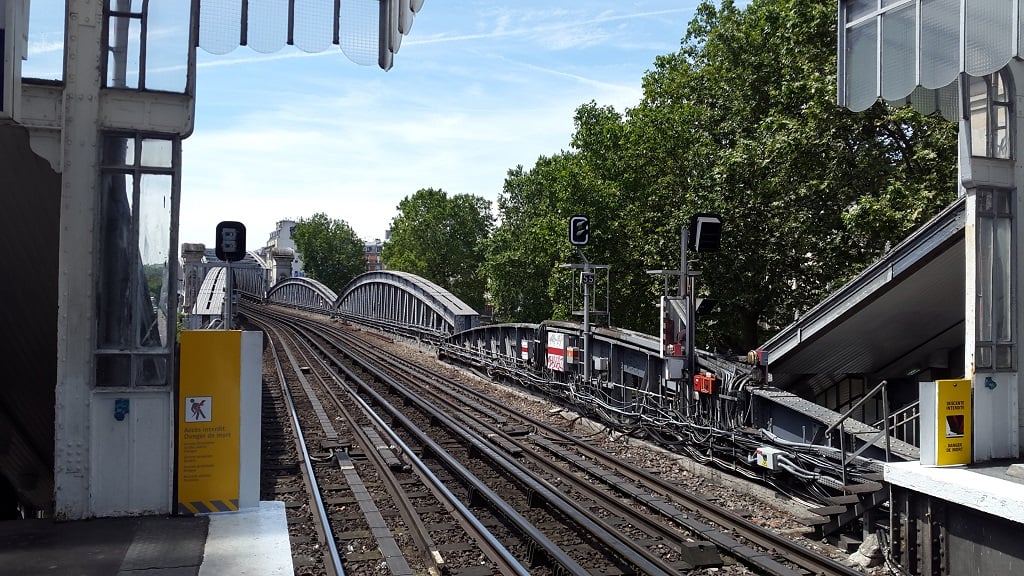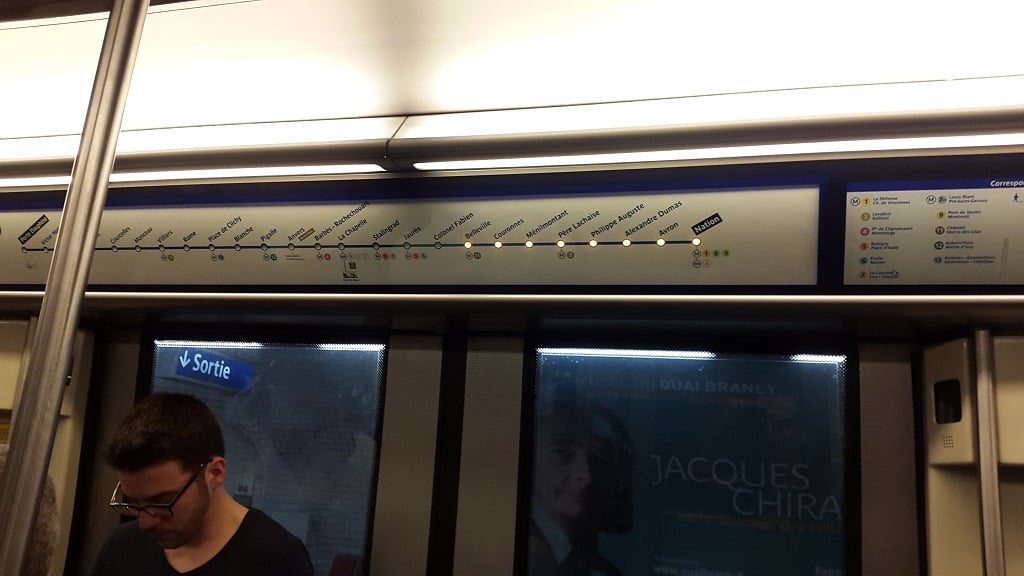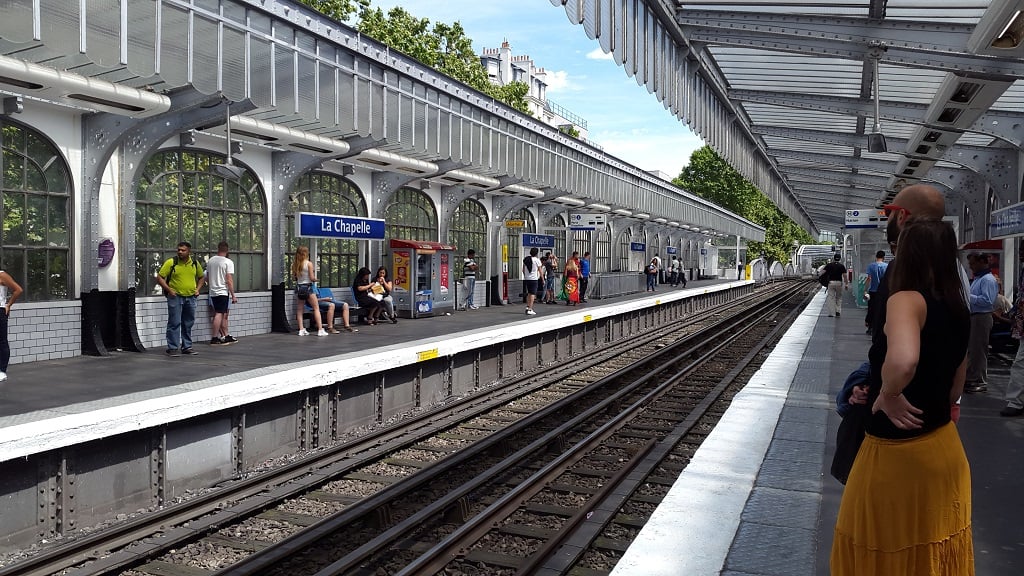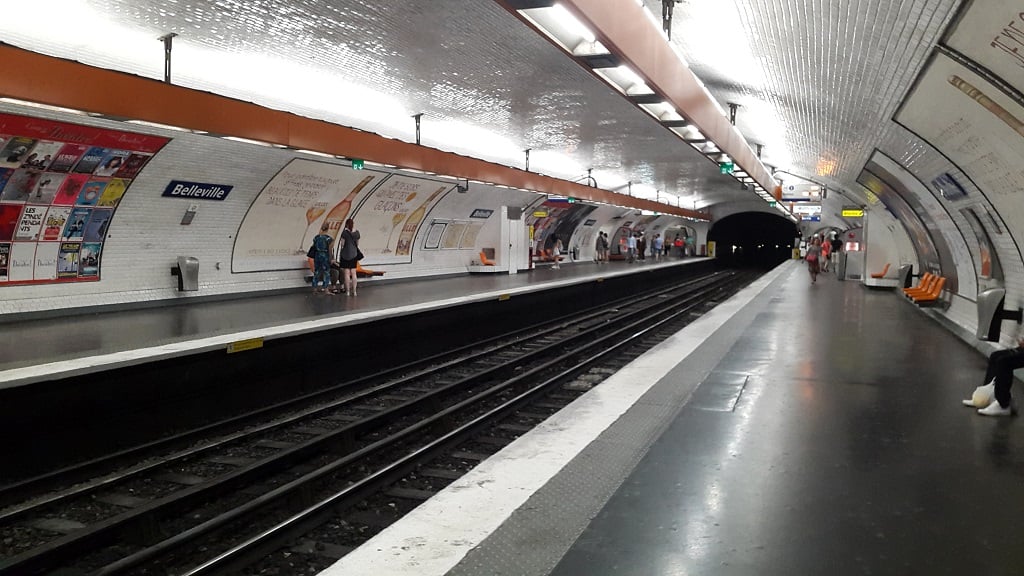 The story was not over yet, when the next train took me to the last station I had forgotten all the maps, now I had to climb the stairs and go out to go to the destination on the street. I had about 20 meters left to get out from under these roofs; I was looking at the map with my mobile phone when about 6 young black who seemed to be looking for wickedness said to me: "Do you need help?" I said yes, I showed the map and said I am looking for this street, one of them took my mobile phone and zoomed in on that street, they all went to the exit with my mobile phone and looked around, I was thinking of buying another mobile phone at the same time, I became careless with that mobile phone, I thought to myself, which mobile phone should I really buy this time?, suddenly I said no! If they take my mobile phone, then what will happen to its data?
What will happen to numbers of all my friends I will meet soon in Paris! I immediately left my sack there, I was not afraid of anyone taking it because I knew no one could lift and run with that sack. I walked to them, they guided me, lifted the sack together, and then we said goodbye. I got a little bold, I said to myself, "It's good that people are helping."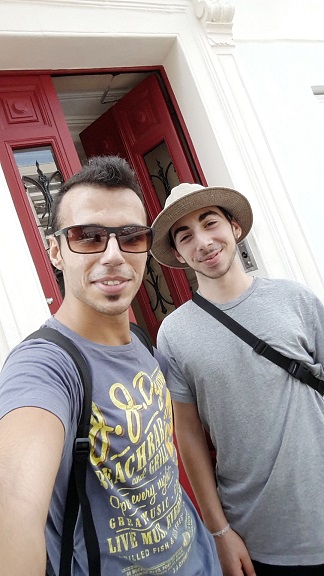 I saw a white man walking towards the same street I was going to, I said hey help me! he said no I am in a hurry. I said in my heart, "Wow, people...!!!" I went a little further and tried this method again, we took the bag to the front door of Friedemann's house with a boy in my age. Without any expectation, he helped me with a kind smile, which made his eyes smile when he was laughing. Never asked where you are from and what you are doing, he just wanted to help a stranger that day. Friedemann opened the door, since I do not have a good chance in these cases, Friedemann lives on the top floor, with very narrow and long stairs, small stairs that you can only put your feet, and you do not have a space to rest. I was in the same thoughts until suddenly I heard the sound of Friedemann's footsteps coming down the stairs, I said to myself: "Well, here it is that Friedemann is bothering him and that's it!". Friedemann reached down immediately after the warm greeting that we saw each other after a year, he lifted the sack and I said with Iranian Tarof: "No, I will take it myself!" I was lucky that my Tarof did not work this time.
---
Parc des Buttes Chaumont
I always thought that how happy the sun is, the sun sees the whole world every day, I wanted to shine and travel like the sun, but in fact the sun shines differently in all parts of the world, in Paris, for example, on the roof of houses may shine more intimately, As if they are drawing another space, as if it has a different morality, as if it shines so softly that it wants to embrace you.
Something has been created in me that makes me feel like we all act like the sun, we are all the same color but we shine differently in different situations/parts, for example I feel like I am becoming more poetic in Paris, my vocabulary is different, my feelings are different, I even drink my coffee differently, I look at everything more romantically.
Paris is a city that poets and artists who have traveled in history call it the city of "love", but those who live or travel to it today have the opposite view, for me, is not like that. We look to create something either glorious or crazy in our minds.
Here in Parc des Buttes Chaumont, the sun is shining as it should in Paris, I took pictures of Parisian lovers, of course there were more pictures, but I tried to publish pictures where people's faces are not found. In which photo do you get love the most?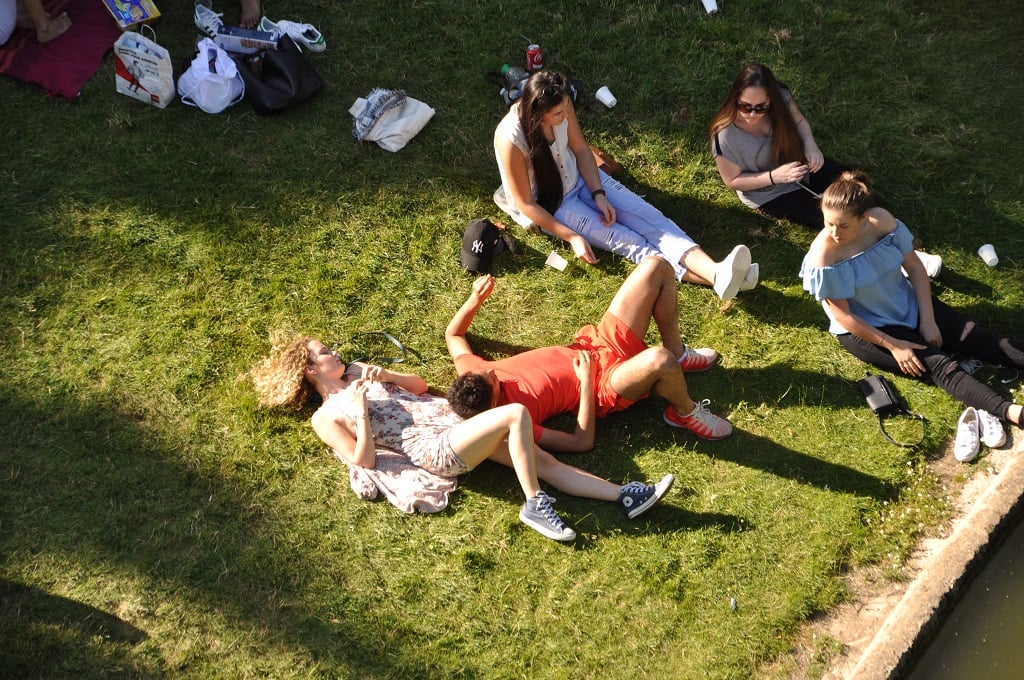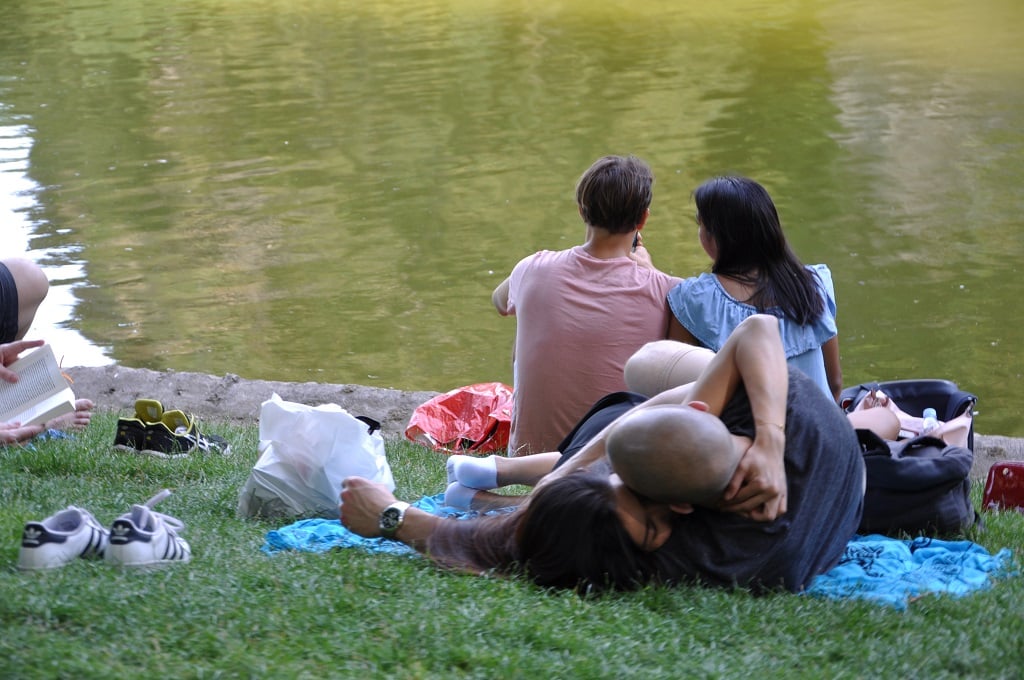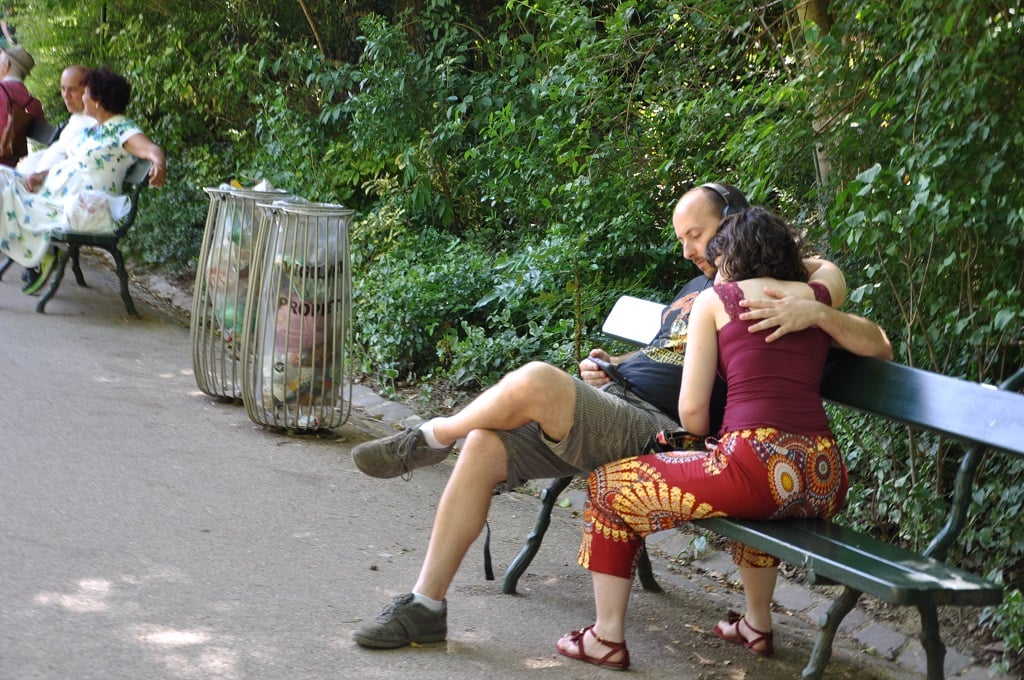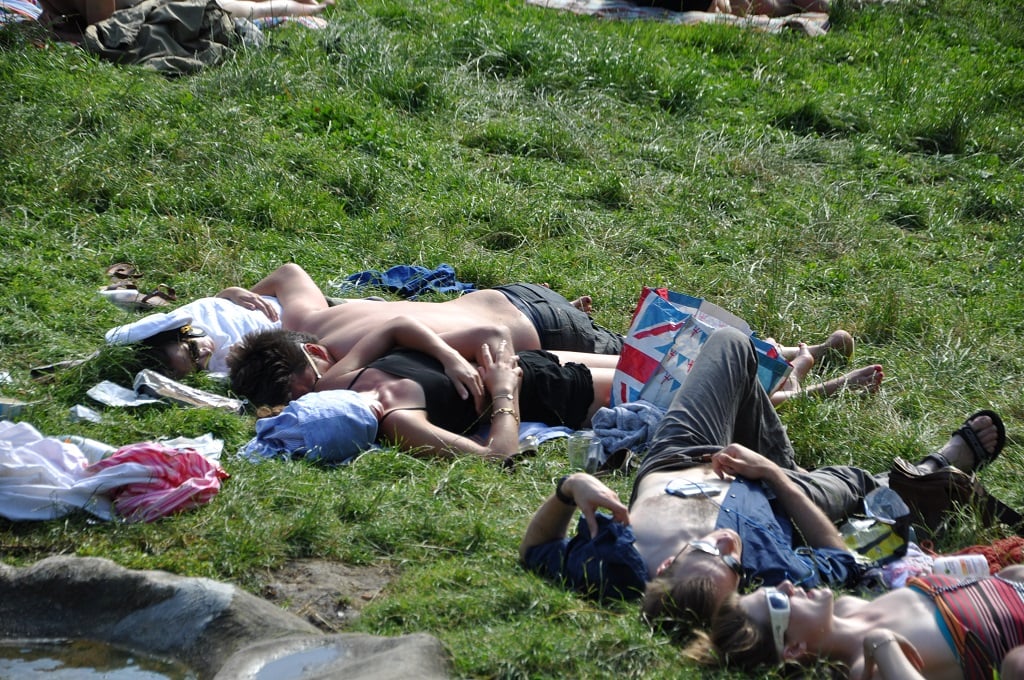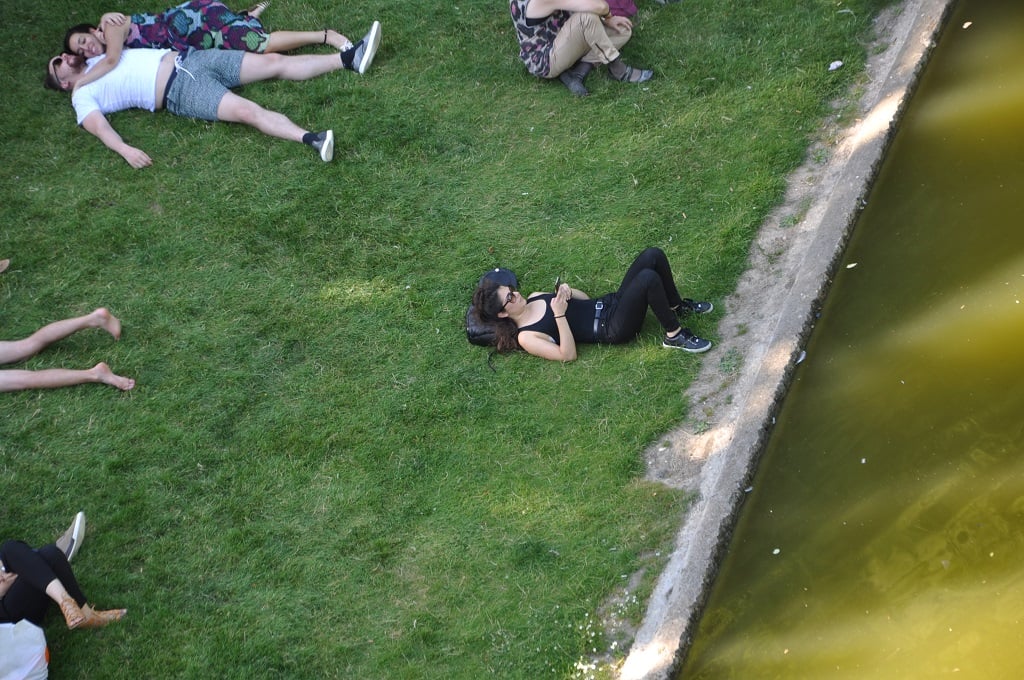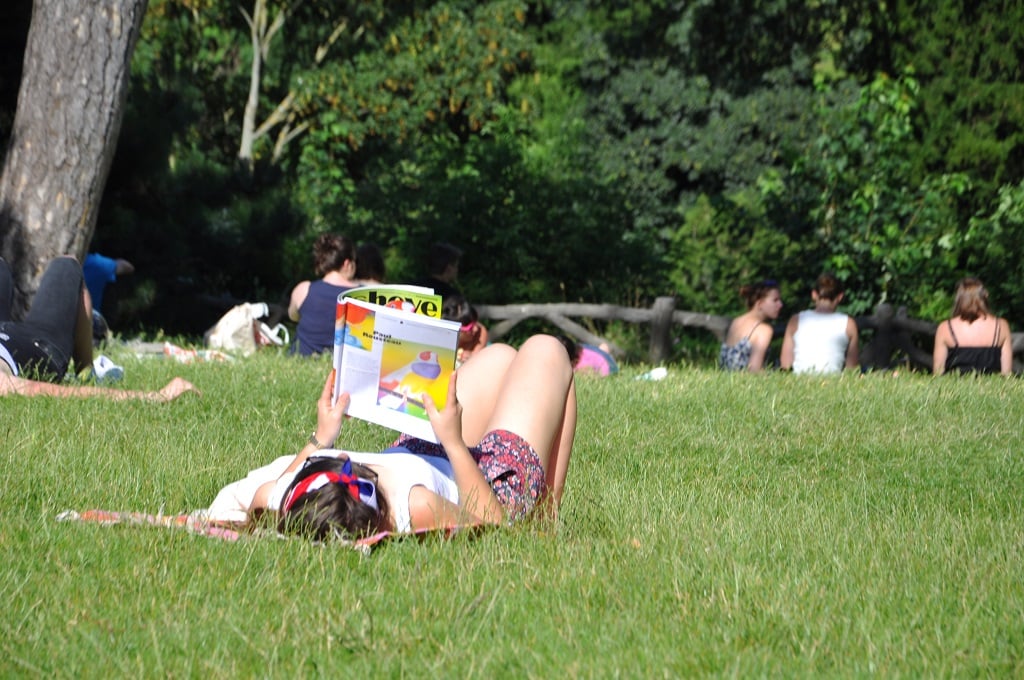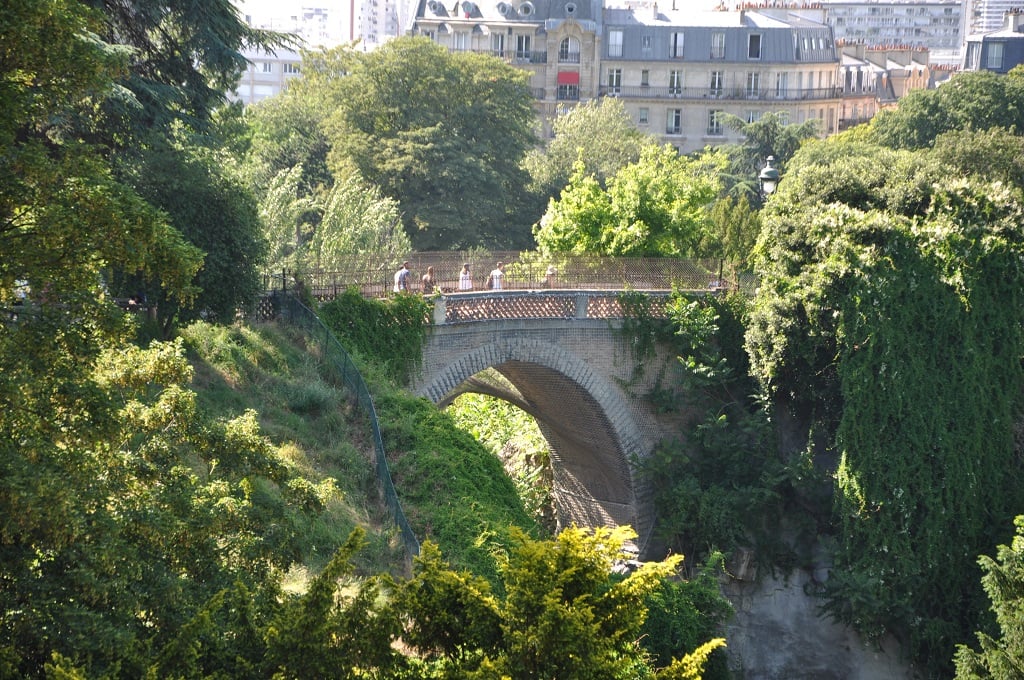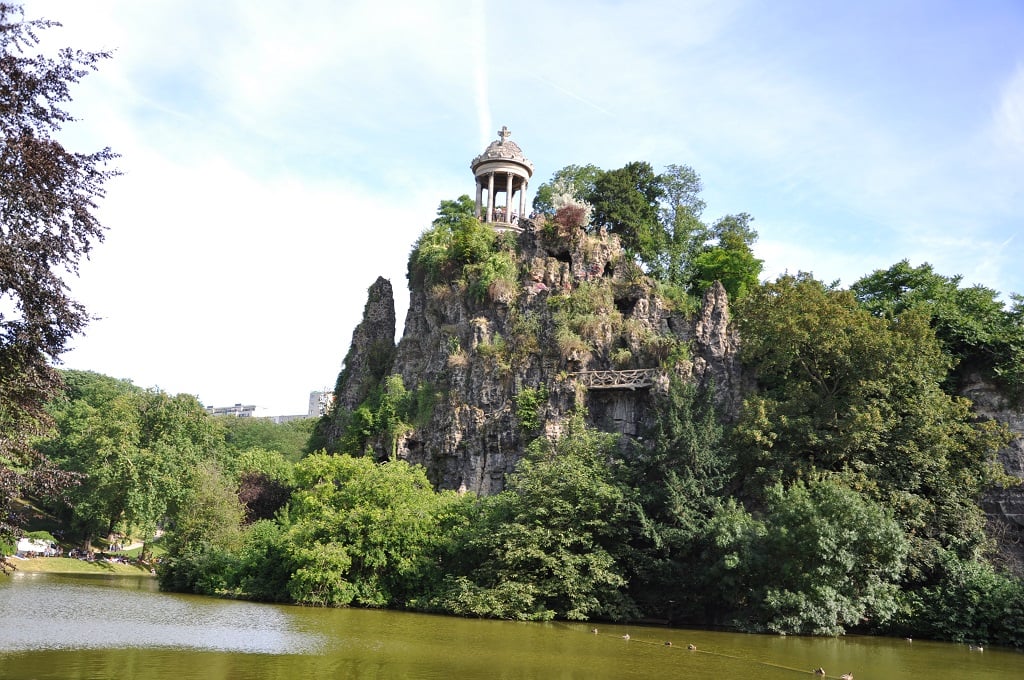 ---
My Room in Paris
Man will never be satisfied with anything. And he always wants to have more than what he has. We didn't see civilizations before human urbanization, when man lived on land... but what we see today shows the insatiability of man. We humans just want to expand, and have more than what we have.
Governments emerged, and statesmen of the same race began to conquer the country, in pursuit of adventure and empowerment, they destroyed anyone they found on their way, and wars followed. With all this, one cannot imagine a good future for the world.
I am also a human being who seeks to expand my life, but sometimes some moments create thoughts in me that I think my life can be different. For example, I think having a temporary bed in an antique apartment, with books by Victor Hugo, and listening to a phonograph playing "Nocturne" by Chopin, who is also sleeping in the same city, is more than enough.
I'm here to show something else.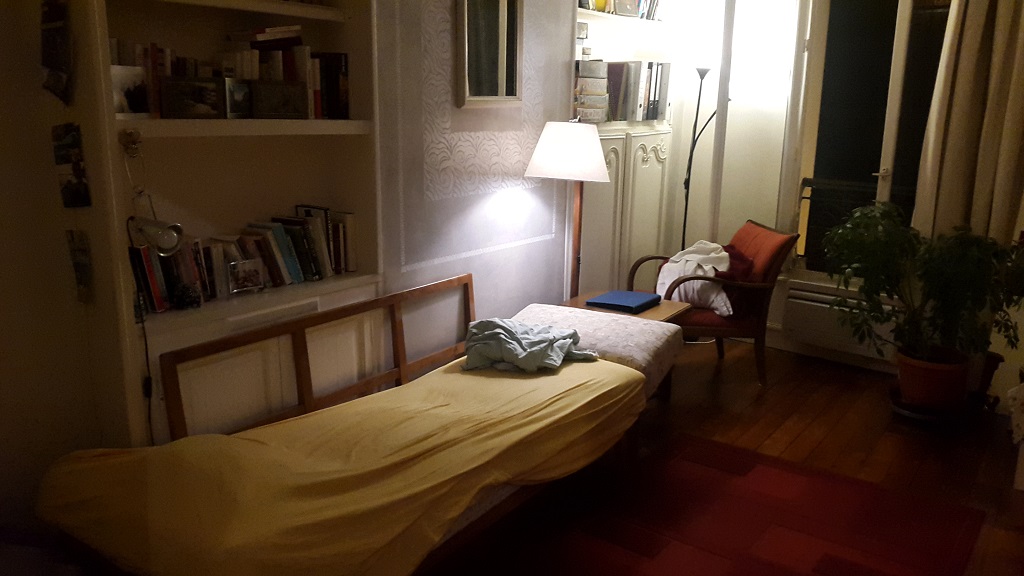 ---
Louvre Museum
Updating...
---
His Smile
To calm down, I loosened my tie and ordered a coffee in La Frégate, right in front of the Louvre. I was drinking coffee when the red light was locked in front of me and the protesting French drivers started honking. Something that often happens in Paris. I got up to record a short video,
when it was over I came back and saw that the person next to me was smiling from the bottom of his heart.
I said with a smile: "well, it happens". I said to myself in my heart:
"Only he knows that these horns are nothing more than jokes. He knows that right here where we are sitting and drinking coffee with the thought of calming the war inside us, what wars have taken place, how Nazi cannons and tanks have hit all the walls here. I love his smile, his smile is worth more than anything, he is the only one who understands peace, understands the meaning of freedom and life, coffee is no longer needed, seeing his smile calms me to continue the day".
We took a photo together to share this beautiful scene with you. His smile is full of hopes...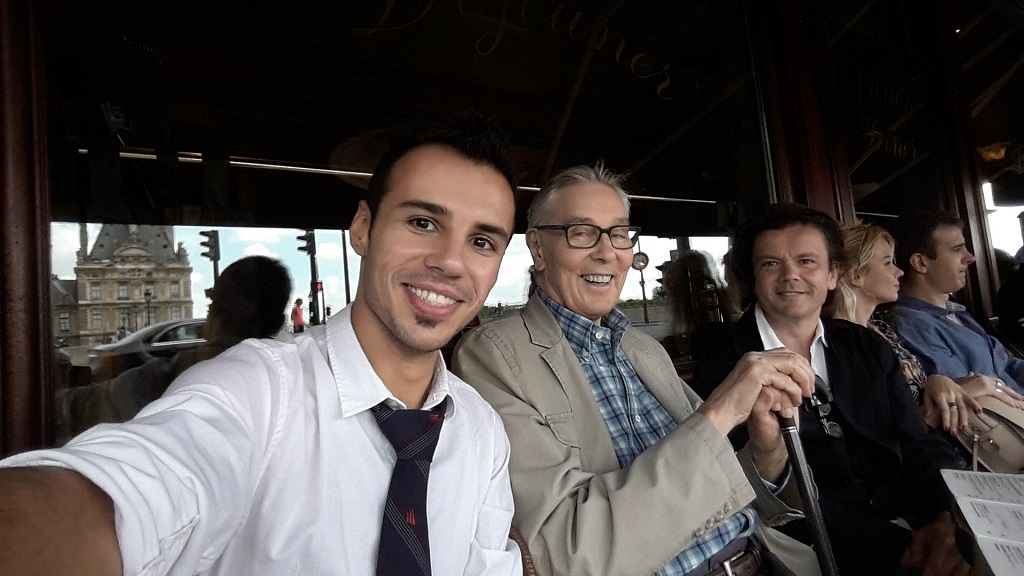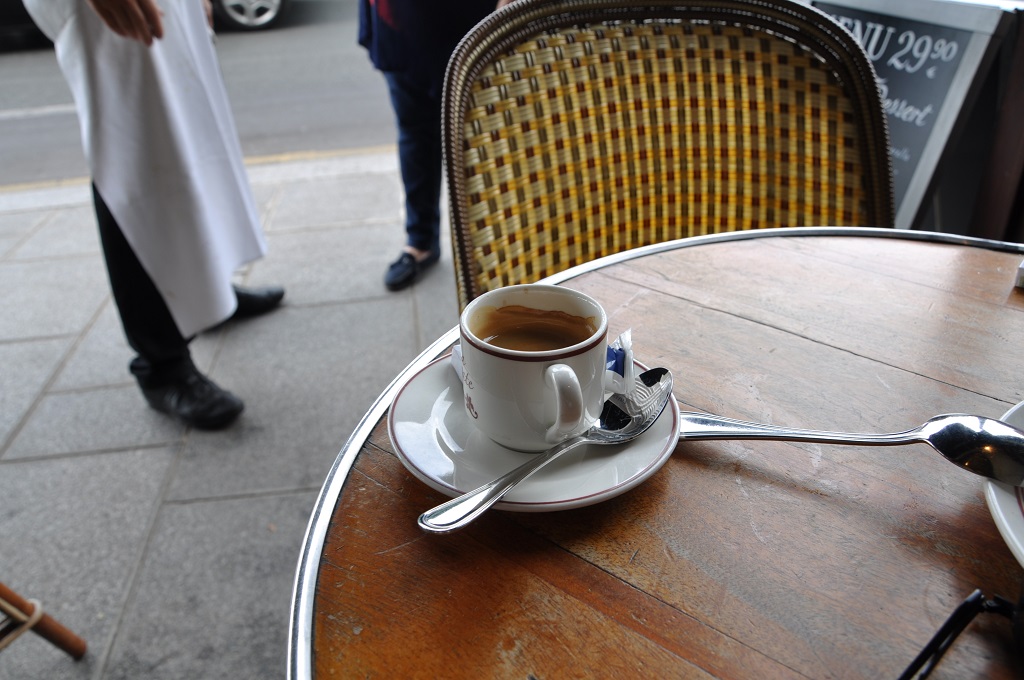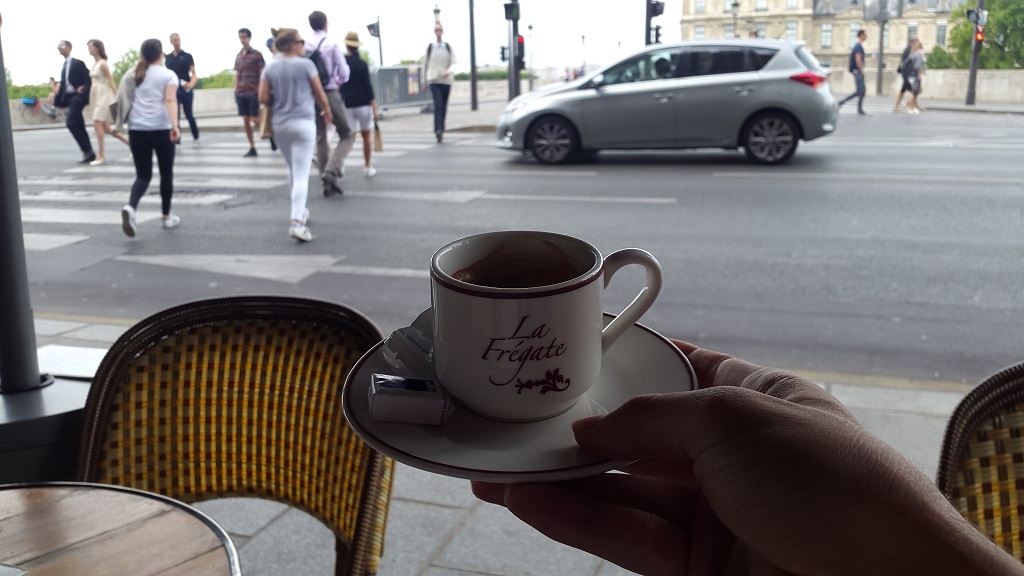 ---
Seine River
I made what I thought I could make. As a child, I thought the world is so beautiful, but my migrations sometimes showed me something else. I always guess the world is a theater stage and people are performing for me, I feel like a toy. But as time goes on, I say to myself, stop these strange thoughts.
What is created along the Seine is the art of famous writers, composers and filmmakers. Some see the corruption of young people by the river, some see the kiss of lovers, some smell the smell of war, and some just watch the Eiffel, but I watch Paris in my own way. For me, this is a scene where art and culture take shape in, a launching pad from which love sometimes begins and its memories remain forever. Paris only shows me her beauties since I met her. It seems that you can really fall in love with someone there! I'm here to show something else.
PS: the flowers in my hand is not as real as you are / thanks Juliana for the picture.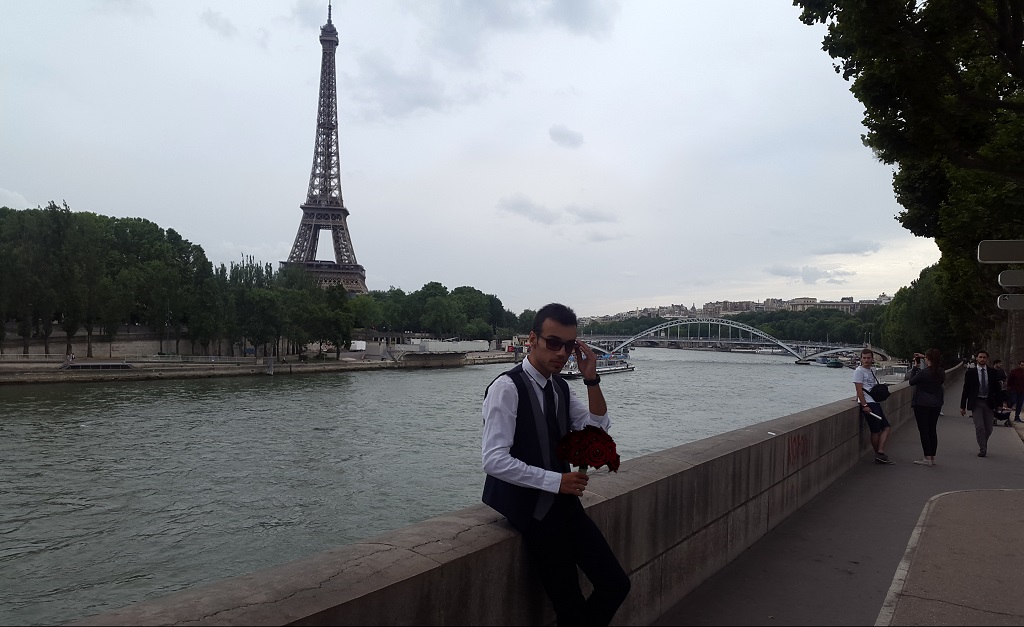 ---
We Can Be Peaceful
Politicians Are Born Of Us
It's written on the poster we held in our hands: Open your third eye to a new world, we can be peaceful. With a graphical photo called "Third Eye". In fact, this design has no religious or political orientation. This surreal design has a message. The person – who I am – is accustomed to living in a world full of heartbreaking war events, as if even someone's blood has been shed on him but he can no longer tolerate his habits until he opens a third eye, which can follow the world ahead more realistically.
Sometimes I think about everything, with the perspective I have achieved at this age I imagine myself as a child who has just been born, imagine if that child had our current perspective, how much he should be afraid of the meaning of war, A war that is scary even in movies.
Our world is full of war, war with ourselves; Yes, war with ourselves. Politicians are born of us, but how does humanity turn man into such a demon of war? In fact, we have come a long way, this corona social distance is something in appearance, we humans have been separated for centuries. But I want us to be together again, to show the other side to the world; I want "peace" …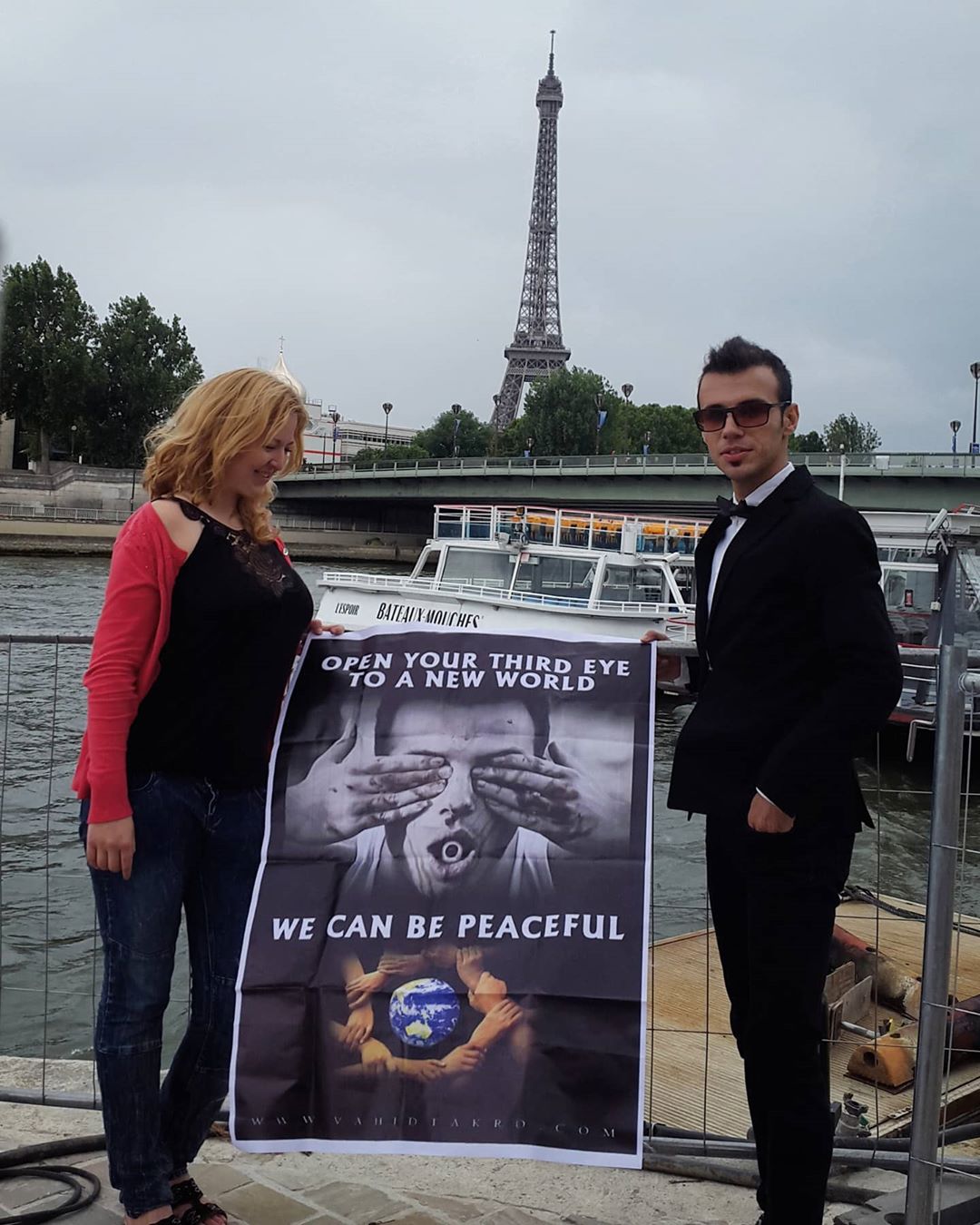 ---
Père Lachaise Cemetery
Père Lachaise, the largest cemetery in Paris, is one of the most visited and famous cemeteries in the world. It is also important because it is the first cemetery in the city. This cemetery is a relic of three wars. Many celebrities are buried in Père Lachaise Cemetery. It has more than 3.5 million visitors each year, which is the highest number in the world...
Père Lachaise is so big with a lot of stories, so I wrote about it in a separate post.
---
Strasbourg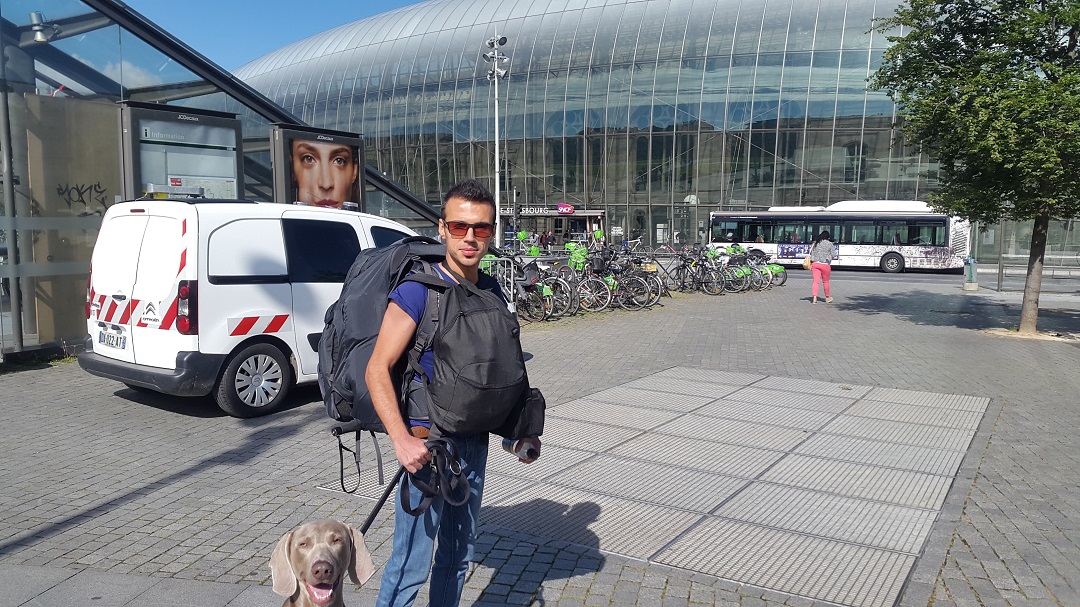 Igor and I saw each other with sleepy faces very early in the morning when everyone was asleep; Thanks to SNCF express train, it took an hour and a half from Paris to Strasbourg, which is 500 km away. This time everything is different, because I no longer need to migrate with that temporary bag, now I have my own backpack.
On the way I thought of the Père Lachaise celebrities, I thought that the more art they had, the more hope they had for life, the harder their lives were. Hope is something sensitive, something that is easily lost and easily gained, horses have a specific destination in battle, the goal is set for them, in the middle of the situation conditions may change, obstacles may arise, snow and rains, but the horse does not fail, the higher the obstacles, the more it jumps, and at the end of each battle, such horses were always more expensive. My dear friends, the goal is always there, the destination is clear, and you are the one who has to cross the obstacles, and you will do 💪🏼
I will explain these bags later why they are like this, but I must say that they weigh about 25 kilos so far. I have to go, Alex has come to to pick me up.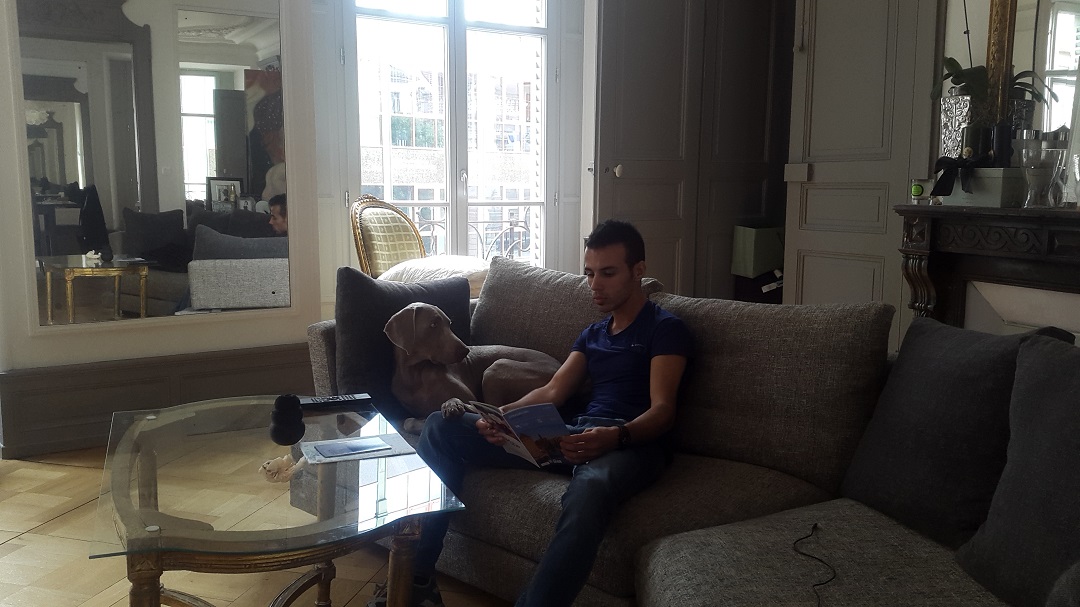 I think a lot about life, I meet other human beings, there seem to be things that hurt all human beings, for the reasons that I think I find the causes of human beings themselves. Even one person's economic problems are due to other human beings, because money and economics were created by man himself, man himself discovered trade and money, man himself broke the hearts of others, man himself drew borders, and made wars. weapons are man-made, so is religion ...
I think we have lived wrong, we have done everything wrong, we have replaced sadness with happiness, and we have limited our choices!
As I think about the solution, I understand Oscar Wilde, the way to human salvation is love and kindness, to empty the heart of resentment and hatred, hug someone sitting next to you right now, or text them, invite them for a coffee, really do it! We make everything from scratch, all together, for each other.