Published on
Pasargadae: We Can Be Peaceful
Today was the day when the king of the world's largest empire conquered Babylon, Cyrus killed no one for this conquest, and freed all the Babylonian Jews, respected their religion, and allowed them to stay or return to Jerusalem. Although he was a worshiper of Ahuramazda, he ordered his soldiers to go to Jerusalem to rebuild the Temple of Solomon for the Jews.
It is not complicated to understand why today's enemies of Iran have the fear of Cyrus the Great; in fact, if the Iranians maintain their unity again as the Persian Empire and regain power, the world could again be under Iranians rules. This is very dangerous for today's statesmen, the only thing politicians can do is try to diminish Cyrus' name in the historical books.
But I'm here to say let's rebuild the world like Cyrus the Great again, let's become one and live in peace and love, with any religion, any nationality, any skin color and gender ... Let's continue what Cyrus was doing. We can be peaceful!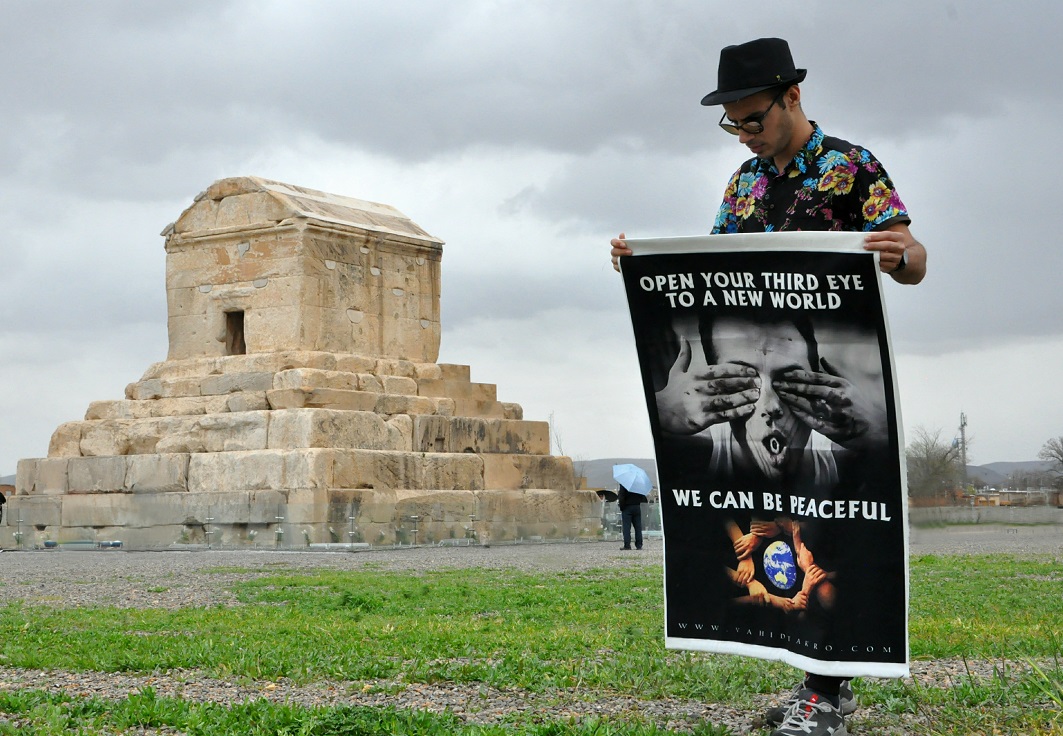 Tags
cyrus-the-great
fars
iran
pars
pasargadae
peace
persia
shiraz
thirdeye
vahid-takro
wecanbepeaceful
ایران
پارس
پاسارگاد
جویای-صلح
چشم-سوم
شیراز
صلح
فارس
کوروش
کوروش-بزرگ
وحید-تکرو