Published on
Hősök tere (Heroes' Square)
In 1900, on the occasion of the thousandth anniversary of Hungarian history, they built a square in the middle of the city. Heroes' Square is one of the major squares in Budapest, Hungary, noted for its iconic statue complex featuring the Seven Chieftains of the Magyars and other important Hungarian national leaders, as well as the Tomb of the Unknown Soldier.
As I came to the square, I was very glad at first when I saw a wedding ceremony, how happy the lovers were, as if for many years they had wished to celebrate their wedding with their guests here. After I admired the wedding ceremony in the square, I couldn't help but notice the middle pillar, which caused some questions to be raised in my mind. I will write about this column in the next post, but I suggest you to read about Hungarian leaders by yourself.
Hungary is a country that has seen many up and downs, Hungarian people have always been in search of tranquility, and the main reason that I like Hungary and its people so much, is their peace and calmness. Hungarian leaders have worked hard to keep the country alive and calm.
Do you think that if these Hungarian leaders were alive today, that they would have a message to the world? What would they suggest? Peace or war? Maybe they wanted to help me to take "We Can Be Peaceful" poster in their hands? :)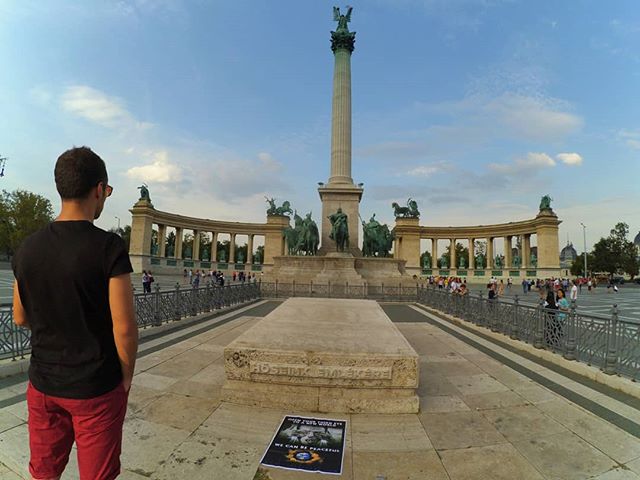 Tags
aroundtheworld
budapest
europe
european
heroessquare
hosoktere
hungarian
hungary
instatravel
love
magyar
magyarorszag
persian
solotraveler
travelblogger
vahidtakro
wecanbepeaceful